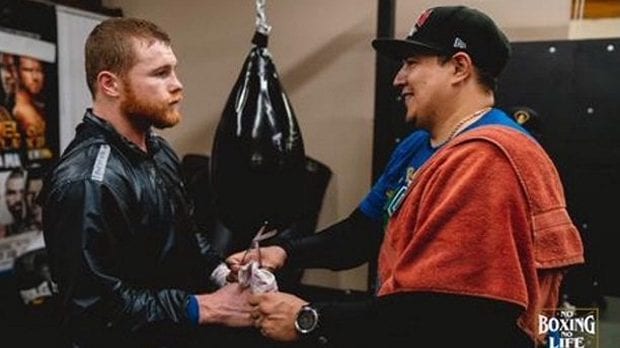 Eddy Reynoso believes Conor McGregor has serious potential in the boxing ring, and would be more than happy should an opportunity arise to work with the Irishman.
Reynoso, who trains boxing superstars Canelo Alvarez and Ryan Garcia, spoke to Little Giant Boxing about McGregor's recent mixed martial arts loss to Dustin Poirier, where he said he believed a trilogy fight made the most sense. He also offered forth his services to McGregor, saying the MMA star's performance against Floyd Mayweather showed quality that can be honed to succeed.
"I think they should do a trilogy fight. It's 1-1 so the third fight should be good. Here we can support him. We can help to better his boxing and defense," Reynoso said. "Honestly, when he fought Mayweather he surprised me. He has a good counter. He has good footwork, waist movement, and agility. Therefore, I think he would do good in boxing. Give it your best, keep working hard, don't quit. You have a lot to give, and get the third fight with Dustin Poirier.
"There's bad nights sometimes. Conor has a lot to give, I don't know what happened, but his career is untouchable. He's a tremendous athlete that's going to be in the history books. Anytime, this is your home Conor whenever you wanna come practice and learn. We welcome you with open arms."
McGregor's next move is believed to be the trilogy fight against Poirier, which according to UFC president Dana White, should take place in summer.
"Conor's ready to roll," White said, speaking on The Jim Rome Show. "Conor wants to fight again. He wants the rematch with Dustin Poirier, and he wants it as soon as possible. We're working on it. Hopefully this summer."
Comments
comments