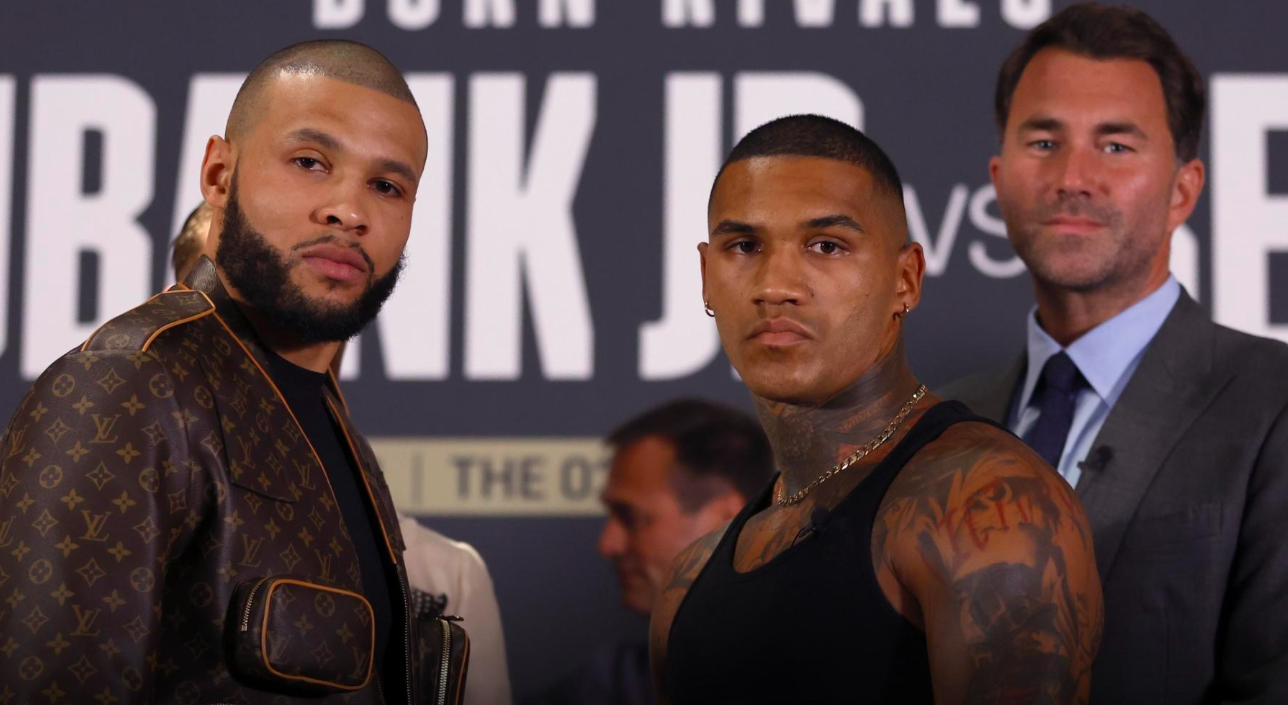 The British Boxing Board of Control (BBBofC) is to investigate the circumstances surrounding the positive drugs sample submitted by UK boxer Conor Benn which led to the cancellation of last weekend's grudge match with rival Chris Eubank Jr.
A drug sample submitted by Benn was found to contain trace elements of clomiphene, a female fertility drug which can lead to a higher production of testosterone in men. Benn, who has not been suspended, was flagged for the substance by Voluntary Anti-Doping Association (VADA) which prompted the BBBofC to issue a statement in which they said that the fight was "prohibited" and "not in the interests of boxing" — despite BBBofC events using the UK Anti-Doping (UKAD) as its drug-testing body. It was reported that Benn passed a UKAD test.
Benn said that he was "completely shocked and surprised" by the result of the drug test and added "my immediate focus is on clearing my name because I am a clean athlete".
However, in a statement released on Friday the BBBofC announced they will conduct a full review of the circumstances of the failed test.
— BBBofC (@BBBofCuk) October 14, 2022
The said: "Following the British Boxing Board of Control Limited's decision on 4th October 2022 to prohibit the contest between Chris Eubank Jr and Conor Benn that was scheduled to take place on 8th October 2022, the board is aware that it has been widely reported in the press that an 'A' sample provided by Mr Benn to the Voluntary Anti-Doping Association tested positive for a prohibited substance.
"UK Anti-Doping (UKAD) has launched an investigation in relation to Mr Benn and the board is in communication with UKAD in relation to that investigation. The board will release further details in relation to this matter, as and when appropriate."
The fight was due to be a continuation of the rivalry of both fighters' fathers, Nigel Benn and Chris Eubank, who combined for two fights in the 1990s when they were arguably considered the finest British fighters of their generation. The fight was due to take place at a catchweight of 157-pounds, three pounds below Eubank Jr's regular fighting weight and would also have required Benn to move up two weight divisions.
The fight is expected to be rescheduled at a later date.
Comments
comments