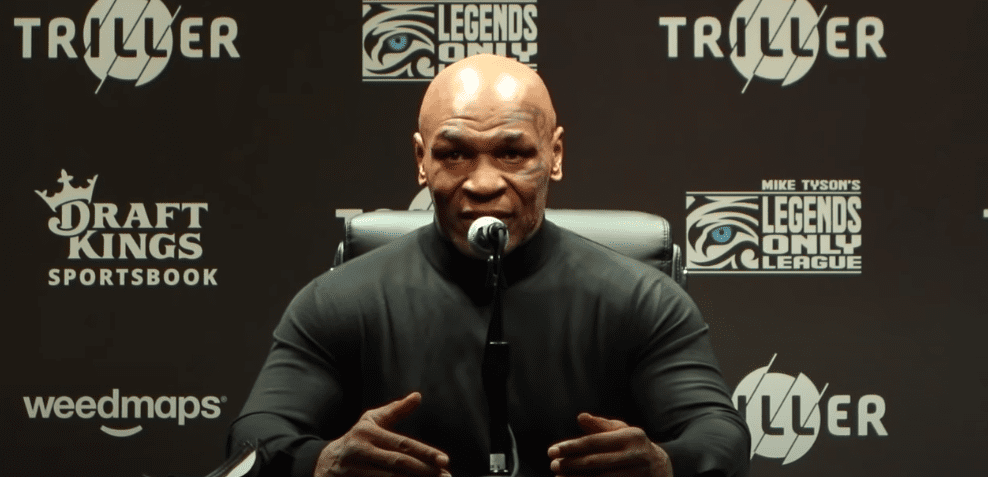 Mike Tyson says he appreciates the eyes that Jake Paul's inclusion in last weekend's fight card for his comeback fight against Roy Jones Jr. made it a no-brainer to include him in the event, even if he says that he hadn't even heard of the popular YouTuber until recently.
Jake Paul, the brother of fellow YouTuber and winless boxer Logan Paul, beat former NBA player Nate Robinson by second round knockout inside the Staples Center last Saturday night and Tyson says that Paul's reputation and pulling power within a specific demographic was of great benefit to the event.
"I didn't know he existed until my sons wanted to fight him one day," Tyson said at the post-fight press conference. "I said, 'Who are you going to fight? This guy? Come on,' and he was a big star. Everybody knows who he is, and I'm so happy that he joined on the bandwagon with me and Roy."
View this post on Instagram
Many purists might disagree. There has been a recent trend within boxing bring the sport towards what is essentially 'celebrity boxing', but Tyson said people like Jake Paul should be thanked for what they are bringing to prizefighting.
"Listen, my ego says so many things, but my reality is they help boxing so much," Tyson explained. "Boxing owes these guys, they owe these YouTube boxers some kind of respect. They should give them some belts because these guys make boxing alive.
"Boxing was pretty much a dying sport. UFC was kicking our butts, and now we got these YouTube boxers boxing with 25 million views. Boxing's going back. Thanks to the YouTube boxers.  I believe the more anyone boxes the bigger it is for the sport, because boxing took a couple of beatings since the UFC's been around."
–
Comments
comments