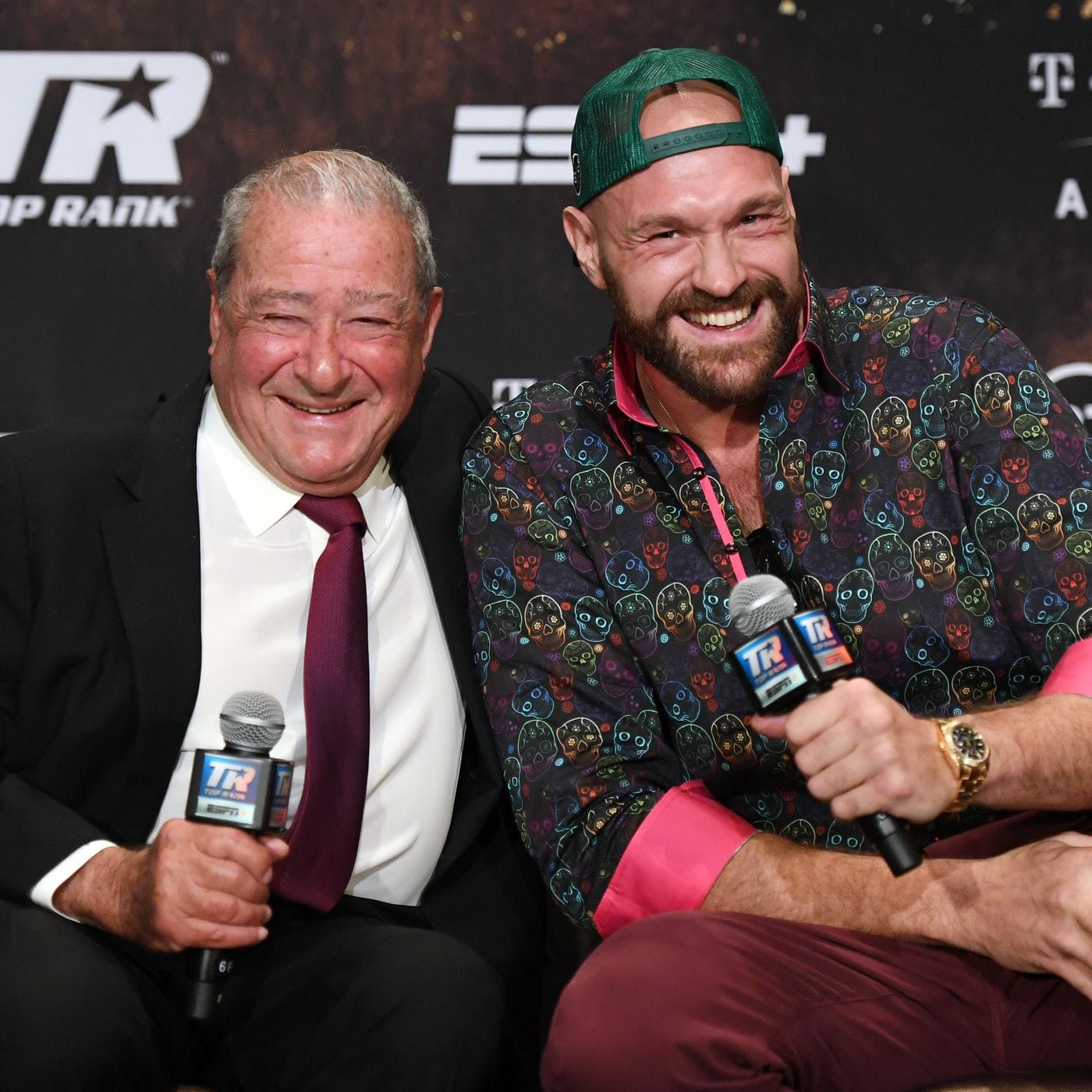 Bob Arum has shot down the idea of paying Deontay Wilder money in order to keep a Tyson Fury versus Anthony Joshua fight alive.
Yesterday, an arbitrator ruled that Fury must fight Wilder by September 15, scuppering long-held negotiations for a unification title fight between the two Englishmen, Fury and Joshua. While many had hoped Arum would look to pay Wilder to wait for a third contest, instead the longtime promoter has revealed that's not their intention, and instead the trilogy bout with Wilder will likely go ahead.
"We're not paying Wilder to step aside," Arum said, speaking to ESPN. "It's better to get rid of him and go about our business. We can make the Fury-Joshua fight for November or December."
Top Rank have already secured a July 24 spot at the Allegiant Stadium in Las Vegas, and it's likely that'll be the venue and date we'll see the two heavyweights collide once again.
It's an interesting situation. While Wilder was ruled to have a legitimate claim to a third fight, the move will no doubt make him exceptionally unpopular, as he's now blocked the biggest heavyweight clash in some time — right on the cusp of it's official announcement.
Rather than fighting his way back to the WBC championship, instead Wilder has spent the last year since losing to Fury making a huge amount of unsubstantiated claims as to his defeat, rather than admit Fury had legitimately trounced him over the course of seven rounds.
Comments
comments