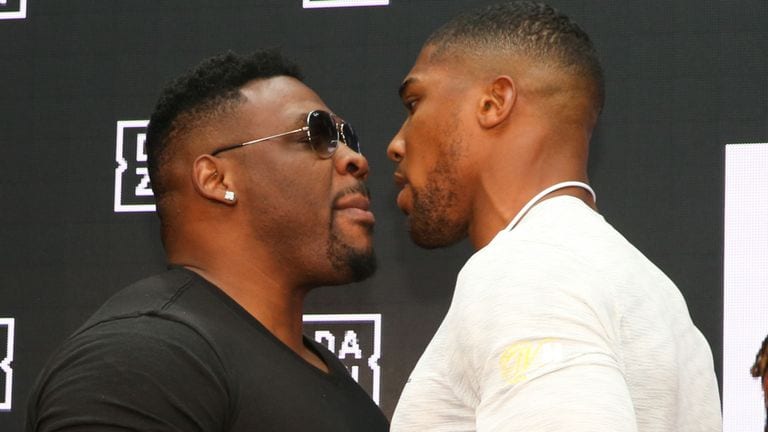 Bob Arum can't quite believe Jarrell Miller failed another drugs test.
But here we are. The boxing heavyweight has been suspended for two years by the Nevada State Athletic Commission last week after testing positive for a number of banned substances — his third career failure — Arum was left scratching his head at the apparent determination by Miller to cheat.
"Not pissed but I just couldn't believe it," Arum said, speaking to Boxing Scene. "I mean how the fuck stupid can you be?"
Arum had taken Miller on board after the American spectacularly messed up by failing a drugs test ahead of a multi-million dollar fight with heavyweight champion, ruling him out of the top tier (and leading to Joshua moving on to face Andy Ruiz). Despite the multitude of failures, Miller continues to claim his innocence and claims he took a sexual aid that was laced with the banned substance GW1516.
Arum, it seems, doesn't care.
"I'm not interested in hearing any excuses, if he thought it was a sex drug," Arum said. "I mean gimme a break. How stupid can you be? Even if he thought he was just using it for sex you don't put anything in your body that has a drug in it without getting it approved."
Miller will be eligible to compete again in 2022, but his position in the sport will be forever tarnished. In Arum's mind, however, there is still a possibility that return happens, regardless how it may look.
"You can't tell him lights out, pack 'em up. There always is a future. How bright the future is remains to be seen," Arum said. "He obviously has had a tremendously adverse impact on his professional boxing career. There's no question about it. But it is what it is."
Comments
comments