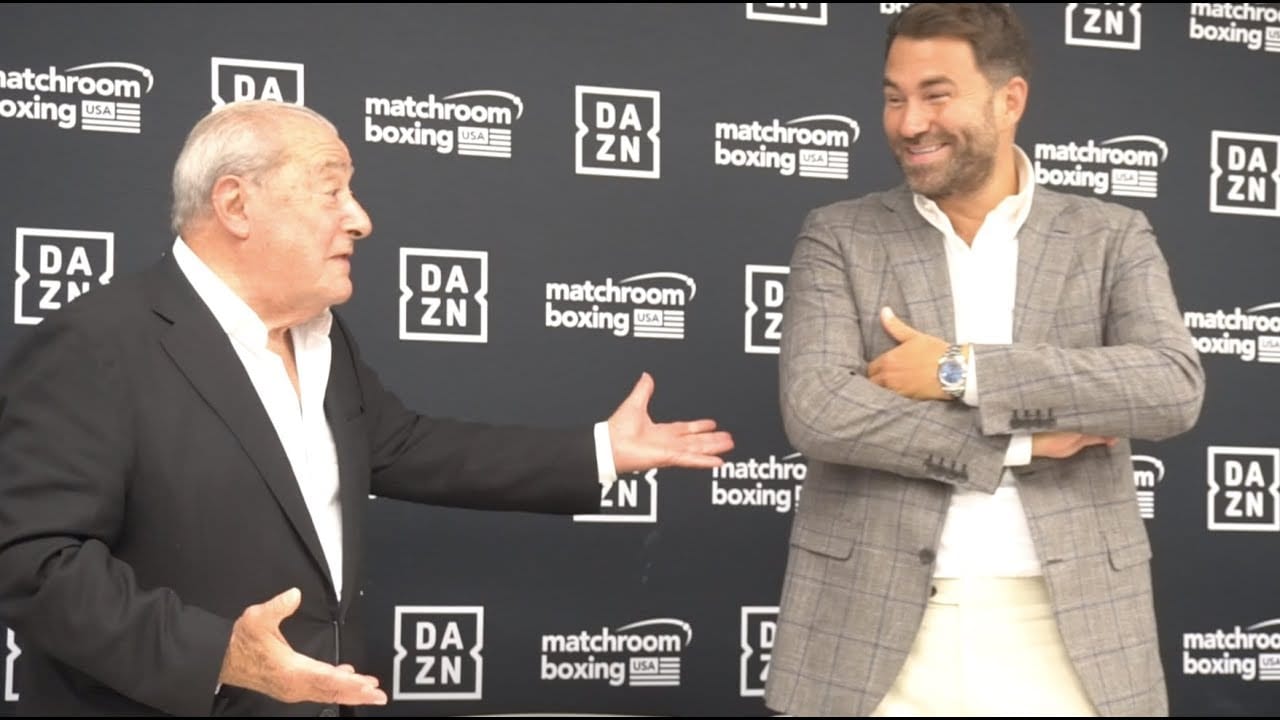 Bob Arum is less than impressed with Eddie Hearn.
Earlier today, a contest between Teofimo Lopez Jr. and George Kambosos Jr. went to purse bids, which saw Triller walk away with the winning sum by putting forth around $6 million for the contest. In comparison, Arum, who has a contract with Lopez, offered in the region of $2.3 million for the fight.
And while Arum seems fine with Triller pulling off the victory and paying (what he feels is) over the odds for the fight, he's still got some venom for Matchroom promoter Hearn for also trying his luck.
"For us it wasn't a big fight. No harm, no foul [with Triller winning the bid]. If Hearn won the bid, we'd have a lot of explaining to do to ESPN. But [ESPN] understands that the fight was not worth anything near $6 million," Arum said, speaking to BoxingScene.com.
"We would have been pissed if Eddie Hearn and Matchroom put in the winning bid. That's bad policy for him to do that because he has nothing to do with Teofimo. Hearn gets into a lot of purse bids and we don't ever get involved if we don't have a connection with the fighter. It makes no sense for them to put Lopez on DAZN. It's just wrong.
"But he lost and pissed us off at the same time. It sent a message to us. But he better watch out the next time he goes to a purse bid when the fighters have no connection to ESPN or Top Rank. Maybe we'll jam a bid up Hearn's ass. We'll get back at them. I'm angry at them, yeah."
Hearn bid roughly $3.5 million for the contest, meaning if Triller hadn't come in with their mammoth offer, Lopez would likely have been boxing on DAZN next time out. That's something Arum feels particularly aggrieved by.
But, worry not boxing fans, Arum's irritation with Hearn over the Lopez issue won't affect their ongoing negotiations for a fight between heavyweight champions Anthony Joshua and Tyson Fury.
"Oh shit, we're all pros. What are we going to do, be angry at him during negotiations when everyone is going to make a lot of money? That's stupid," Arum said.
Comments
comments