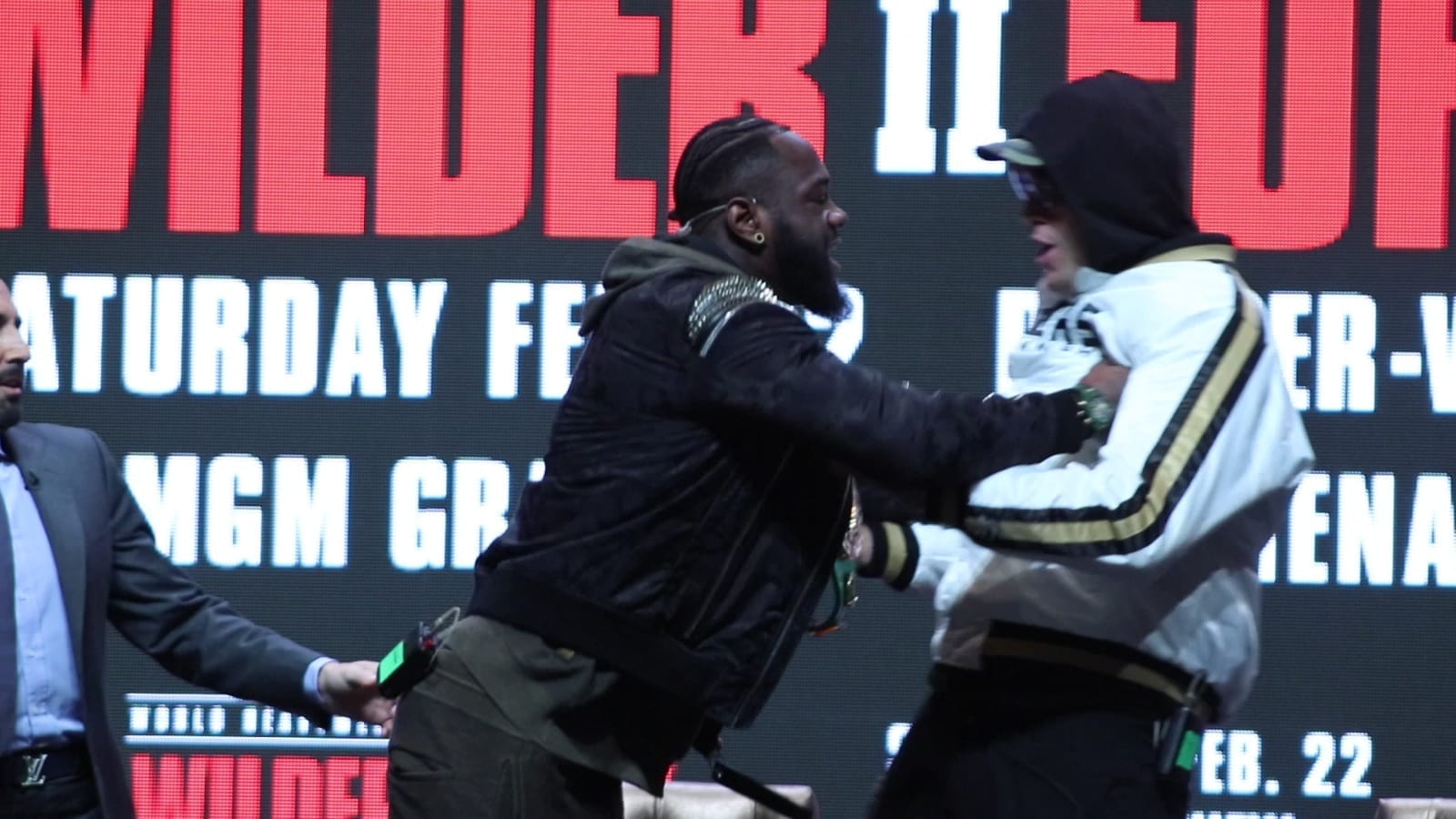 Conor McGregor has always been a man who has appreciated what is referred to in these parts as a 'proper knock', and that seems to be very much on the cards for when Tyson Fury and Deontay Wilder clash for a second time in Las Vegas on Saturday night. 
The rematch is a curious one, not least because it is perhaps the first rematch in heavyweight title fight history to still feature two undefeated fighters, but also because it pits two contrasting styles against each other — and both of those styles proved their efficacy in that first fight.
Throughout large portions of their initial meeting, it was Fury who controlled the distance and pace of the fight as he used his superior pure boxing skills to stifle the attacking instincts of Wilder. But, just like every opponent before him, Fury finally felt that power late in the fight and was dropped with a clubbing one-two, only to rise from the canvas in a Lazaurus-like comeback (less than) ten seconds later.
And judging by some of the pre-fight histrionics at Wednesday's media day which were captured on film by The Mac Life, it appears that tempers are beginning to get frayed ahead of the biggest fight of both men's careers to date. The video prompted a reaction from Conor McGregor, and also a little shout-out to a certain brand of Irish whiskey to have found itself included in the list of brand partners for the blockbuster event.
Big respect to both men here.
Both jaw breakers in scenarios like that past. Without doubt.
Maturity! Excellent.
We are in for an amazing fight this weekend.
Brought to you by Proper No. Twelve Irish Whiskey
☘️ @ProperWhiskey 💶 https://t.co/1zvRwwOlAs

— Conor McGregor (@TheNotoriousMMA) February 20, 2020
–
Comments
comments