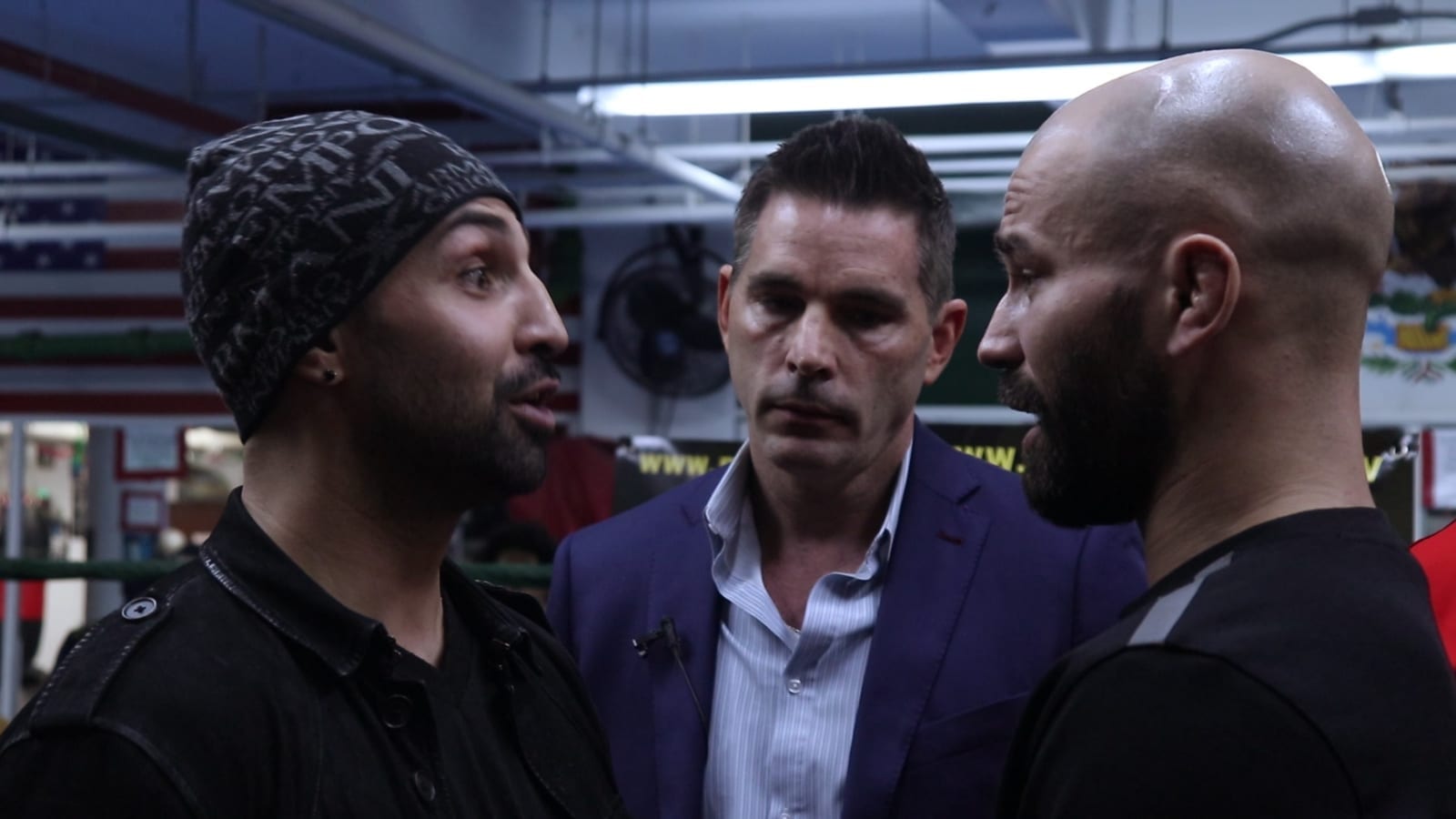 It took Artem Lobov just five days to get back in the gym training after his war with Jason Knight.
The Russian Hammer has gone from one camp into another as he gears up to face former boxing champion Paulie Malignaggi in what's becoming an increasingly personal affair. The two are set to meet on June 22 in New Hampshire at a yet unnamed venue, where Lobov will introduce Malignaggi to the world of bare knuckle.
It's a fight Lobov has to admit he's still almost surprised is taking place.
"At this stage I'm just sick of this whole thing, I just want to get him in there," Lobov said, speaking to The Delve. "I don't believe my luck, to be honest, that he's doing this. I didn't think this would ever happen, but he must be really stuck for money, and I've heard he is. That's the only reason he's doing this."
For Malignaggi, he claims otherwise. In a number of interviews, the boxer has stated this is an opportunity to get a form of redemption after he felt disrespected by Lobov's teammate Conor McGregor following their now infamous sparring session of 2017, and perhaps feels a win over Lobov could potentially bring the dream of a McGregor boxing match to life.
Lobov knows what Malignaggi's thinking. He also thinks he's signed deals before contemplating the reality of the situation.
"Of course if Conor was to throw him that bone and offer him that fight, he'd take it in a heartbeat," Lobov said. "That's hundreds of millions for what? For nothing. He takes an ass whooping and he's set for life, so of course he would have taken it. He tried to make it happen, he then realised it's not happening. He still needs the money though, so he had to settle for whatever he could get, the next best thing which was me.
"And at the time when he took it, he probably thought, 'Okay, I got my arse whooped by Conor, but Artem, he's not on the level of Conor so I will take him and it won't be an issue'. Then he probably watched the last fight [Lobov vs. Knight] and is scratching his head and going, fuck, should have just stuck to eyebrow plucking."
Lobov is a career mixed martial artist, while Malignaggi was a boxer who won gold. It's fair to say that, on paper, there's an obvious favourite at the bookies for this one. In Lobov's eyes, having now traded punches with no gloves or wraps, the introduction of Bare Knuckle FC's rule-set, the ferociousness of fighting skin against skin and the fact Malignaggi is yet to show he's taking the bout as serious as he should means there's success to be found.
"It's only nine or eight weeks now until the fight," Lobov said. "He needs to learn the trade of the clinch. He needs to learn the different pace. He needs to get in shape because he just came off the couch. Big fat pudding. I've seen him. Who is going to coach him now? He needs fucking weight watchers to coach him. That's who he needs to coach, because he's just a fat guy off the couch. He asked for the fight to be at 154-pounds when he used to fight at 140. What does that tell you? Lazy and fat. Can't make the weight. Doesn't want to make the weight. Doesn't want to stop eating the pizza. Doesn't want to put the box of donuts down.
"I find it hard to even worry about this fight. What is he going to do? Even in Conor's spar for example, they did the twelve rounds but the only reason he somehow made it to the twelve round's end because he did nothing. He was very, very passive. He never let the right hand go, he threw a couple of jabs and covering up the whole time. The head gear and the big gloves, of course, that saved him.
"So what's he going to do? Honestly, I'm just thinking back to that spar where I got to witness him live, watched a bunch of his fights now, what's he going to do to me?"
Comments
comments