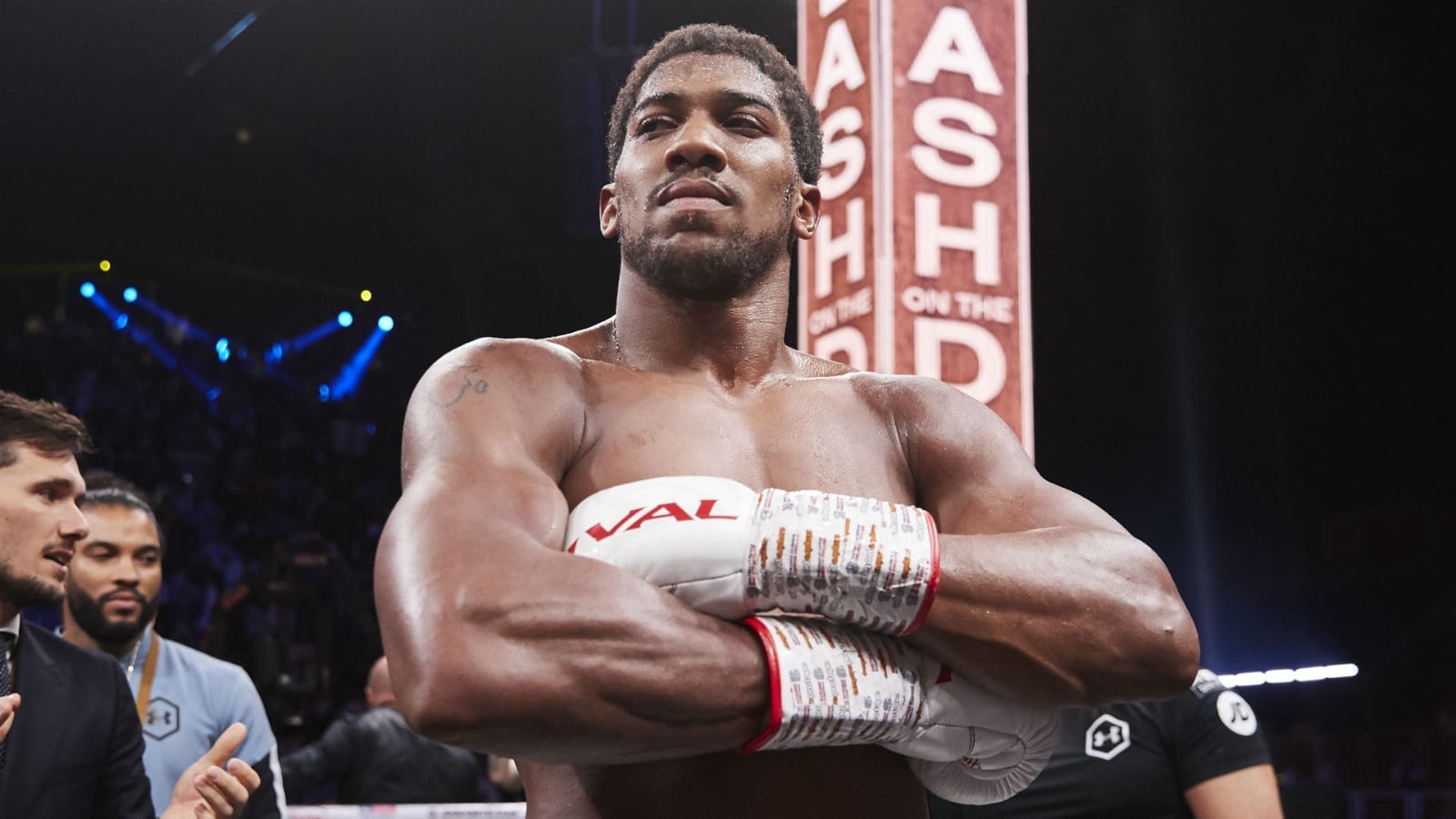 Anthony Joshua versus Tyson Fury has all the makings to be one of the biggest fights in boxing history.
Should the two British world champions meeting in a unification fight, considering with contrasting styles and personalities, it would likely be one of the biggest sporting events in the world — but particularly in their home country of England.
Should Joshua defeat challenger Kubrat Pulev on December 12, it seems all the parties involved are happy to schedule two contests over 2021, raising questions as to where the location could be. According to Joshua's promoter Eddie Hearn, regions like the Middle East are likely to come with site fees that could mean the bout would head overseas.
In Joshua's mind, however, the money isn't everything.
"Yeah, why not?" Joshua said if he'd accept less money to meet Fury in the UK. "Now I'm fighting Kubrat Pulev for a massive pay cut. We have to keep the sport alive, Matchroom are taking pay cuts this year we have to keep the sport alive. We are all doing our part at the minute.
"It's all experience, we are doing it now so I wouldn't mind doing it again. It's not harming me, and it's for a bigger cause as well, it's a massive cause and a big fight but the main objective is how do we get Fury in the ring.
"It's always for the fans. As a management team, as a promotional team they're going to do right by what is financially viable as well, what is going to get Fury to step in that ring, what is going to get me to step in that ring.
"The main objective is getting this fight done, there is definitely the element that the fans are the most important and getting them together to watch a British classic. What finances can we gather to get Fury in the ring? It's a tough one but I would definitely go for the fans this time around, for sure. I've been away for two years but I'm back in the UK and I want to stay here as long as possible.
"But fighters have to travel. Like Fury, he says: 'I've fought in Germany, I've beaten Wilder in America'. There is a sense of a trailblazer, a road warrior, so I don't mind getting on the road. I did it last year and I'll do it again."
Comments
comments