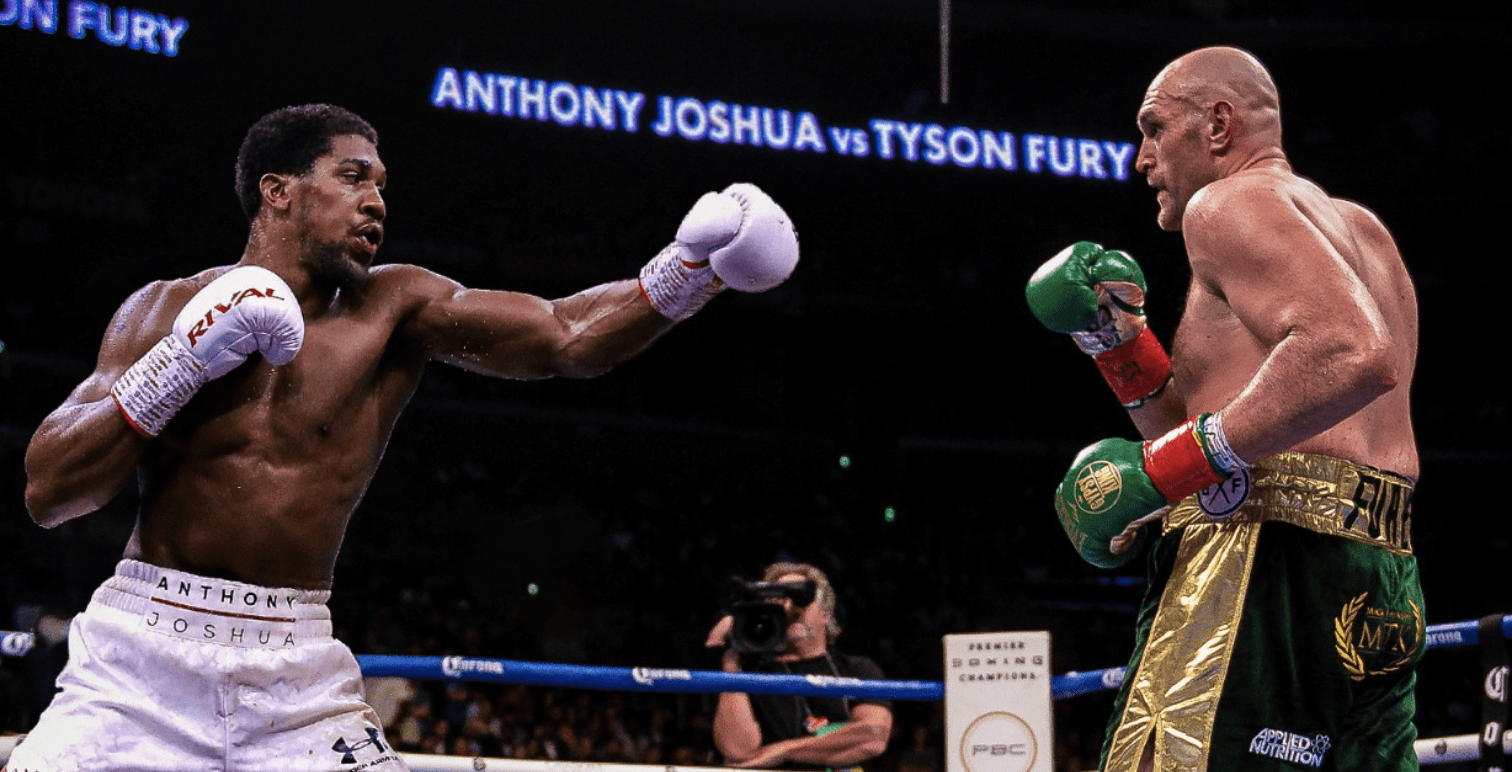 Anthony Joshua knows he'll be receiving the full Tyson Fury show ahead of their much-discussed boxing bout.
Joshua and Fury are on a collision course, with a fight expected to be announced over the upcoming weeks. Should the contest come together, it will likely be one of the biggest match-ups of all time, and will no doubt be a pay-per-view bonanza — especially if Fury chooses to promote it as he so often does with his braggadocious attitude.
No matter what 'The Gypsy King' chooses to approach things, however, Joshua says he'll be ready and able to isolate the bout from the trash.
"He (Fury) can bring whatever he wants, it don't matter to me," Joshua said, speaking to JD Sports. "The press conference antics, the fight antics, the hands behind the back, I love that stuff that's all part of it you know that's his job, but my job is to close the show.
"He's a warm-up act, he's there to do all that stuff but ultimately my job is to close the show and that's all that matters. For him, he said that after he fights me, maybe he fights Chisora, then he's ready to go off into the sunset. For me, I've still got so much more I want to do in this boxing game, the road to undisputed is part of the journey it's not the end to the journey.
"That's why I know I will get past this fight because I'm looking past him, I want more, this isn't where this stops. The fight, god-willing, will be this year, I'm saying is going to be this year, I'm going to speak into existence and I will be victorious."
Comments
comments