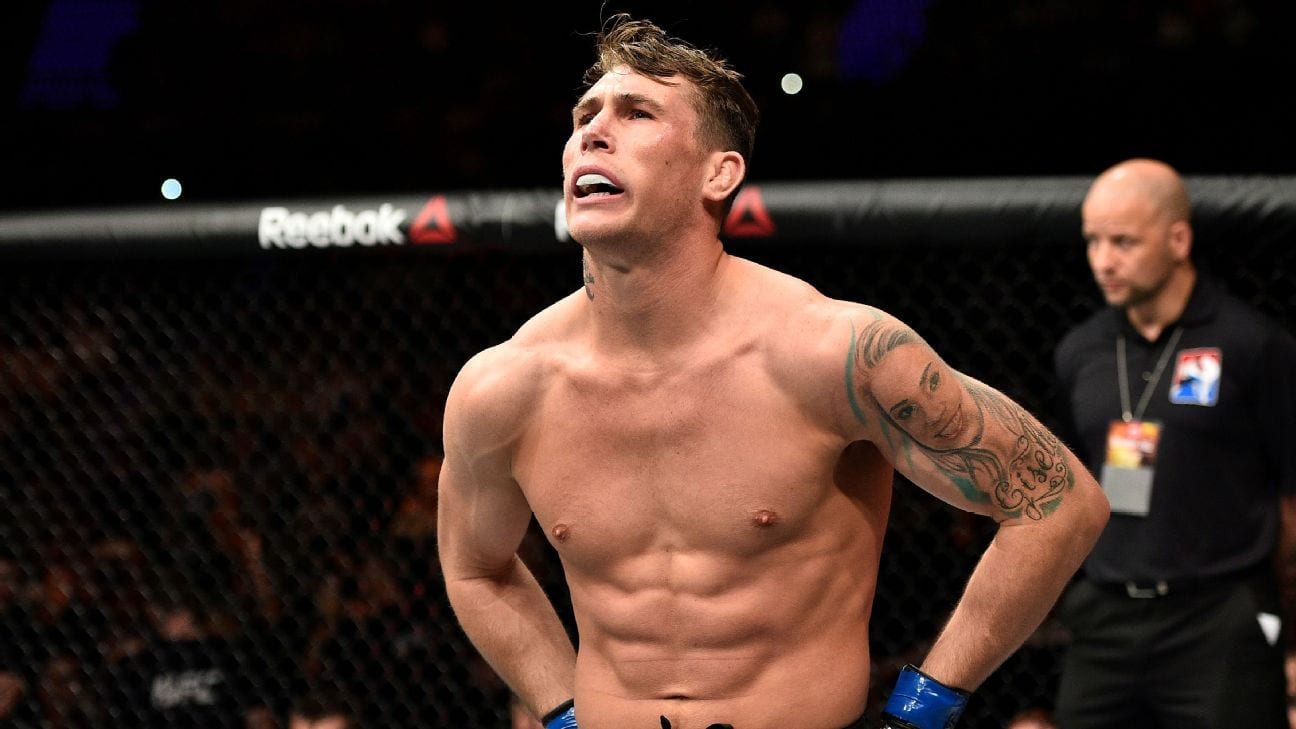 For some time now, both Darren Till and Israel Adesanya have suggested that they will one day meet in the Octagon.
The two middleweight strikers are considered to be among the best stand-up fighters in their division, with both men often complimenting each other's skillset. This is an increasingly attractive proposition for Till, who knows that a win next month against dangerous Italian Marvin Vettori could make the Adesanya fight — and another title opportunity — a concrete possibility for later in the year.
"I think me and Marvin are knocking on the door," Till told ESPN of his view of the 185-pound title picture.
"It's like a little mini middleweight competition right now. The same as lightweight. It excites me. To be at the top and to be getting these chances. I've got a steamroller in front of me, and I don't wanna look too far ahead. I know Izzy's calling me out practically. I've called him out for a long time. We were destined to fight even when I was a welterweight. He called me out then, when I was at the top of welterweight.
"Listen, just let him relax for now. Let him enjoy his money and the fruits of his labour. And give him some time to watch these middleweights now. Me and all the other guys go at it. We'll see how it plays out."
View this post on Instagram
But if and when it does happen, Till says that it will be a matchup which will exciting purists of the sport who long to see two high-level strikers in a top-ranked fight.
"I think it's one of those fights with me and Izzy," Till explained. "It's magician vs magician. Who's got the kryptonite to beat the other guys striking. I've said it for the longest time, I'm one of the best strikers in the UFC. And I think Izzy is definitely there. He could be ahead.  He probably is, the way he's been fighting, he's ahead of me right now. I just feel like I've got them specifics to beat him. I'm sure he's up for the challenge, and thinks he's got the specifics to beat me. I think it's gonna be a good fight when it happens."
Comments
comments