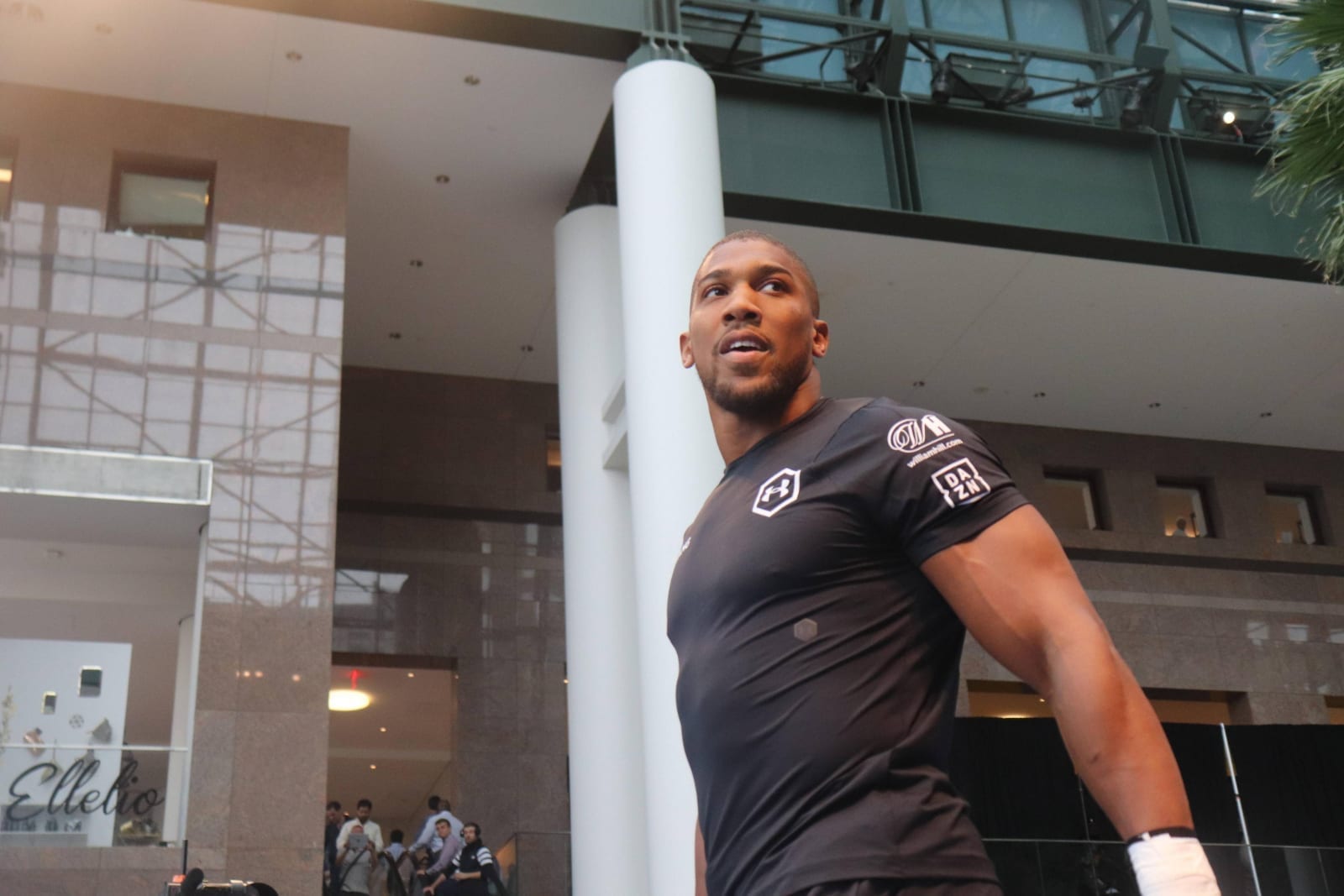 Anthony Joshua says Deontay Wilder needs to be wary about throwing out bold predictions about a hypothetical meeting in the ring between the pair.
Joshua and Wilder had long been the most sought after contest in boxing, but the politics and negotiations of the sport kept the duo apart. Now, as Wilder looks to take out Tyson Fury in their upcoming third contest, talks have begun again of a potential bout between the two heavyweights.
A clash, Wilder says, that will end up with Joshua unconscious and one that, in truth, Joshua doesn't really want.
"I don't know what excuses he thinks I'm making, I'm a throwback fighter, check the résumé, I've been in with all of them. I'll fight them all, Wilder's just another one in the pecking order, no problem," Joshua said, speaking to Sky Sports. "I don't know what excuses he's talking about. Talk is cheap, it's the cheapest thing to buy on Earth, is talk. I'm an elite level fighter, I'm not one of those tomato cans he's knocked out.
"So, he better watch what he's saying and have a reality check because when the day comes for me and him to face, I know what I'm capable of doing. That's all that matters at the end of the day, I can say all of this but I just know who I am, and that's all that matters.
"He ain't an elite level fighter in my opinion. He's good. It's heavyweights, so they always know one punch can change the course of a fight. But I've never, ever seen in the heavyweight division a fighter going to war with one weapon in his arsenal, which they say is his right hand. When you get to top level, trust me, that don't last anymore. That doesn't work.
"As we've seen now, he struggles at the top level and there's a lot more of us waiting for that opportunity to kick his arse. So he's gonna struggle when he comes to fight people like myself and other heavyweights."
–
Comments
comments