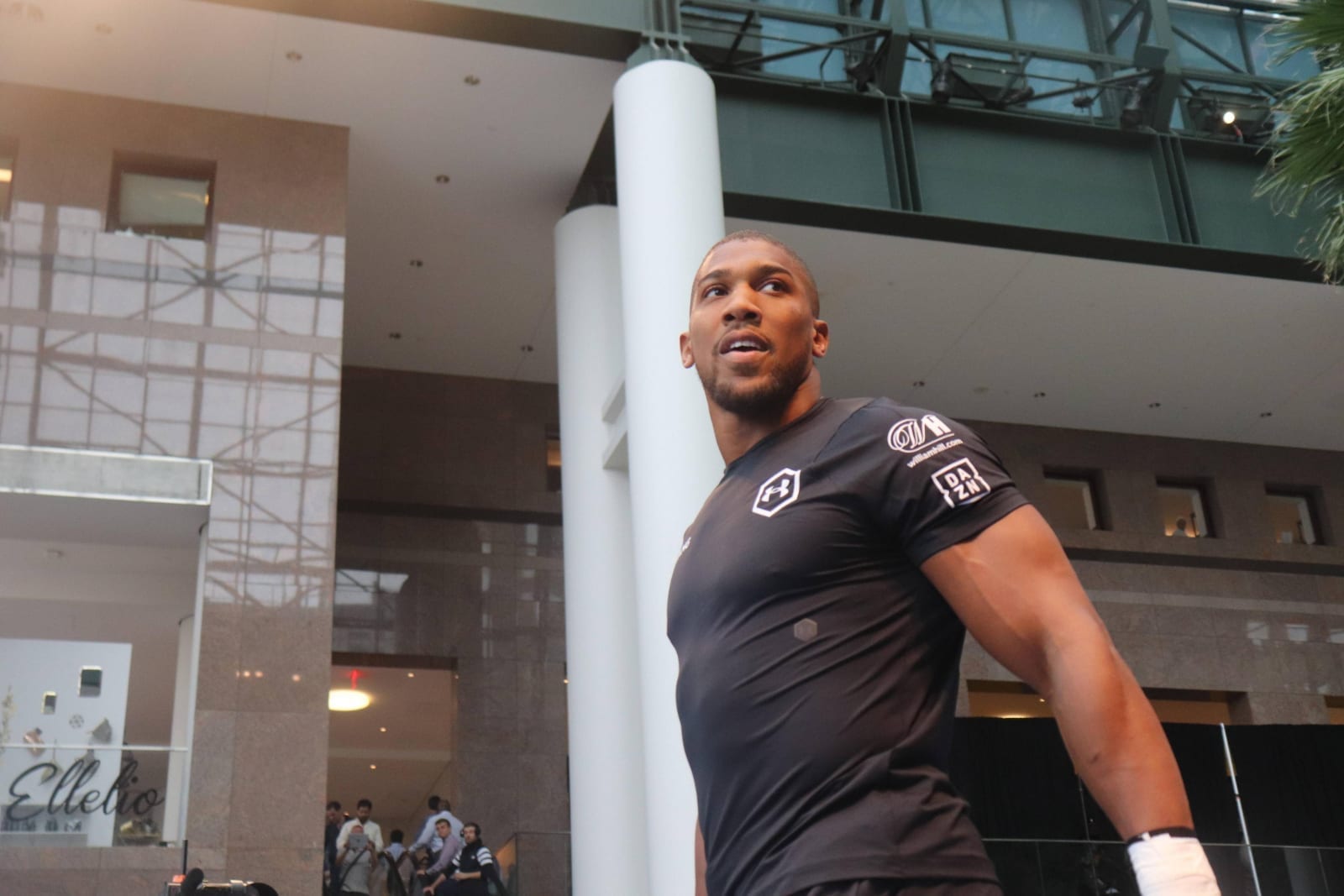 Anthony Joshua believes that, considering everyone is giving Andy Ruiz so much credit for defeating him earlier this year, he should be given similar plaudits should he win the rematch.
Ruiz stunningly defeated Joshua earlier this year despite being a huge underdog in their world heavyweight boxing contest. Now, as the two prepare to rematch later this year, Joshua wants it to be known that if you applauded Ruiz' ability to knock him out, you should be prepared to do the same for Joshua.
"I'm fighting the best man in the world now," Joshua said, speaking to Sky Sports. "I'm going to whup him, and show how great I am. They think he's so great, so when I beat him I want everybody to bow to my feet and tell me how great I am."
According to Joshua, there's a different mindset going into the second bout.
"You saw me in the ring [before the fight], I wasn't fighting King Kong, was I? [There wasn't] that mindset. Apparently I'm fighting the quickest hands and the best fighter in the division. So once I beat him I want everybody to bow to me.
"The blessing is that, out of such adversity, such great opportunity has come to right my wrong and become a two-time heavyweight champion. To prove to the world – no, not to the world. To prove to myself that the changes I wanted to make will pay off. That's a good place to be in."
Comments
comments