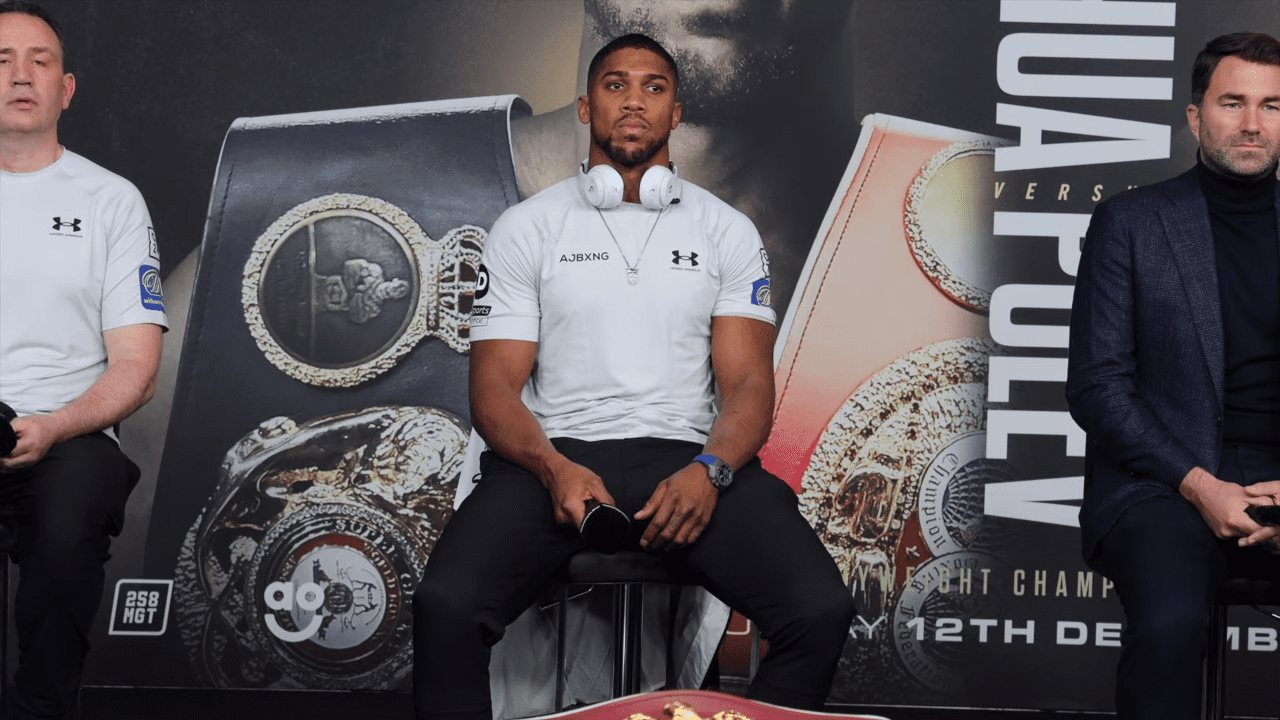 Anthony Joshua and Andy Ruiz both own a win over the other.
For Ruiz, his came in a stunning upset, where he knocked Joshua to the floor over and over en route to victory. For Joshua, the immediate rematch was a much more tentative affair, with the taller man sticking and moving to reclaim his world titles and prove he still should be considered one of the best in the world.
Despite the one-a-piece standing, there hasn't been much chatter about a rubber match between the duo. Whether that comes down to Ruiz' clearly substandard preparation for their second fight, or because of the interest in seeing Joshua against some of the other heavyweights out there, it just doesn't seem to be on the tips of many tongues.
That said, Joshua himself has far from forgotten the rivalry.
"I got straight back into training and I went back to learning," Joshua said, speaking to DAZN. "It wasn't training to get fit, it was more the mistakes I knew I was making, the mistakes my training team have identified and I went straight into the learning phase again.
"I learned about the mental aspect as well of the game, so I got tough and unfortunately it led to a performance where I had to stick and move. Because I didn't want to be labeled a 'quitter' or a 'loser' or someone that's not meant to be part of the heavyweight dynasty that we're in now. … I felt that pressure, but looking back, I'd love to go back and fight Ruiz again, because rematch or no rematch, I'll knock him out."
Comments
comments