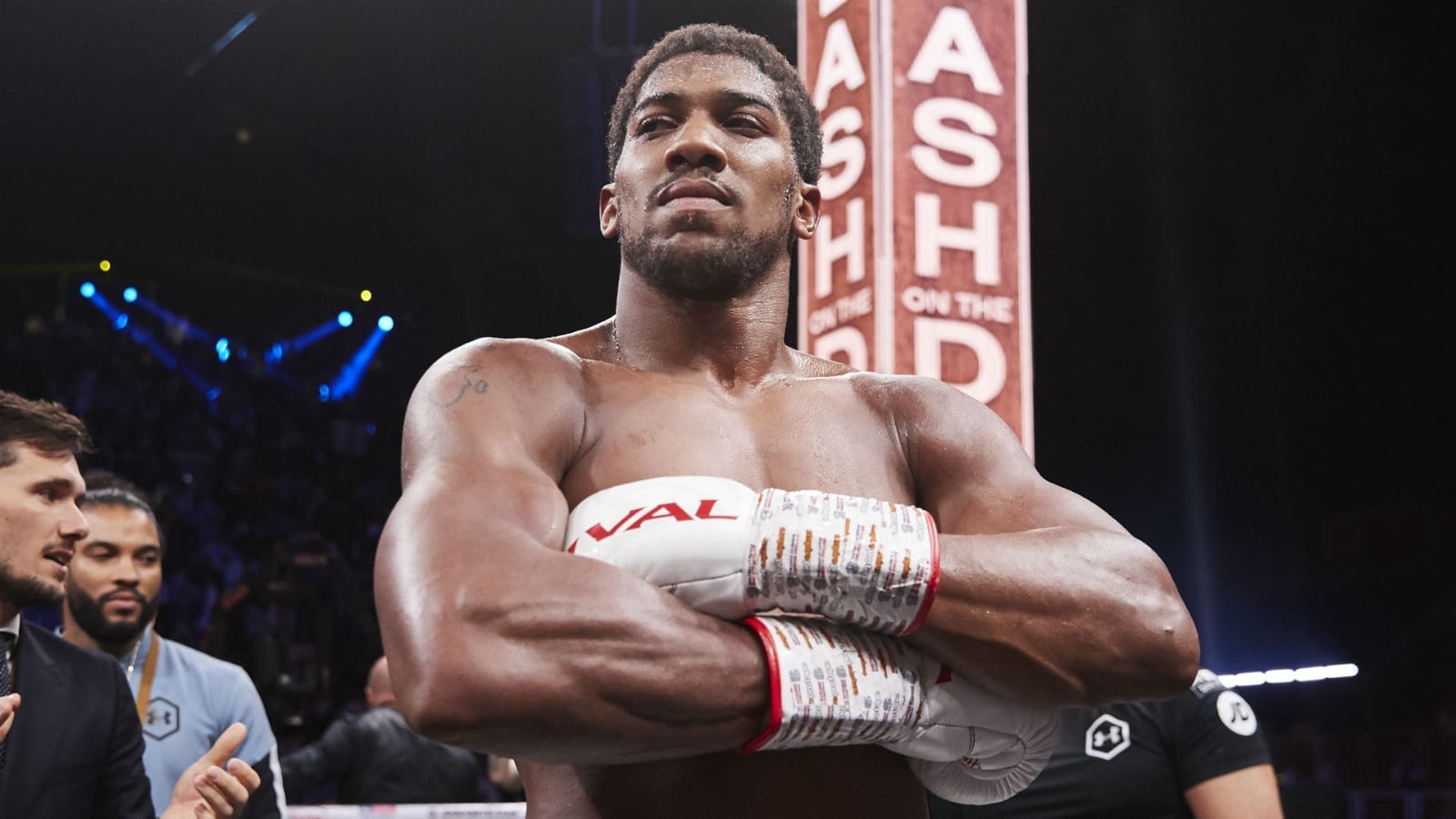 Anthony Joshua says somewhere in Deontay Wilder's recent rant, the former heavyweight champion admitted to something he never had before.
Wilder recently took Tyson Fury to task for apparently avoiding a third fight between them, listing a number of reasons why 'The Gypsy King' should meet him in the ring for a final time. In those reasons, Wilder said, was the fact he turned down more money to box Anthony Joshua so he could meet Fury for fight number two — a clash Wilder's team had always stated Joshua had done his best to avoid.
For Joshua, it's finally proof he was never attempting to avoid Wilder's power, and instead proves it was he who attempted to book one of the most sought after heavyweight clashes in history.
"It makes the ultimate sense," Joshua said, speaking to Sky Sports. "It's hard because at the time when people are talking and you see lots of media stuff, you start to believe what that person is saying. When time goes by, naturally the truth will always reveal itself.
I thought AJ ducked you? 🥴 https://t.co/GaJIN7ak6v

— Eddie Hearn (@EddieHearn) October 31, 2020
"I get a lot of stick but I take it with a pinch of salt. He admitted it. We made him a lucrative offer but he wanted to face Fury. So be it. If that's what he wanted to do, fine. But he dragged my name through the mud. … While Wilder was trying to make me look like a bad person, that I didn't want to enhance the sport, or fight certain fighters, I just had to roll with the punches.
"He has come out and said it himself. We offered him a really good deal but he wanted to fight Fury. People can take it how they want, and see what the truth is now."
Comments
comments