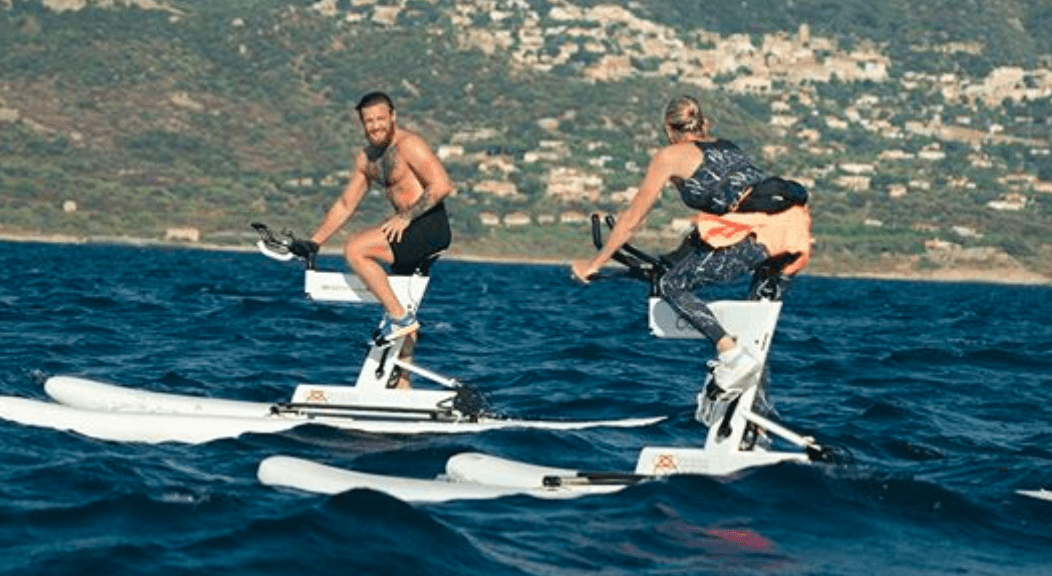 As the clock ticks ever closer to the September 12 launch of what will be an exhaustive endurance voyage across the Mediterranean, Conor McGregor has spoken of his preparations for the 180km challenge. 
The Marathon Endurance Race will see McGregor join forces with Charlene, Princess of Monaco to embark on the journey to aid the Princess of Monaco foundation and to help raise awareness for correct water safety and practices.
The water biking race will begin in Corsica on September 12, with the finish line at Monaco Yacht Club to be crossed the next day.
Sharing photographs of him training ahead of the race, McGregor wrote on Instagram: "Another day closer to #TheCrossing!  Great work today with her highness Princess Charlene of Monaco!
"Training between the elements of night and day to prepare for our 180km voyage from Corsica to Monaco by sea bike. We are estimating upwards of 30 hours for completion. This September 12th!
"We are ready!"
McGregor had revealed his partnership with the Princess of Monaco in recent weeks, explaining: "Joining Princess Charlene's team for the Marathon Endurance Race is both an honor and a challenge. When I commit, I always train hard, and we plan to win!
"The Princess' foundation works in over 30 countries promoting fitness and safety in water sports. I appreciate the support and encouragement I have received in Monaco. Let's go team @mcgregorfast!"
Comments
comments