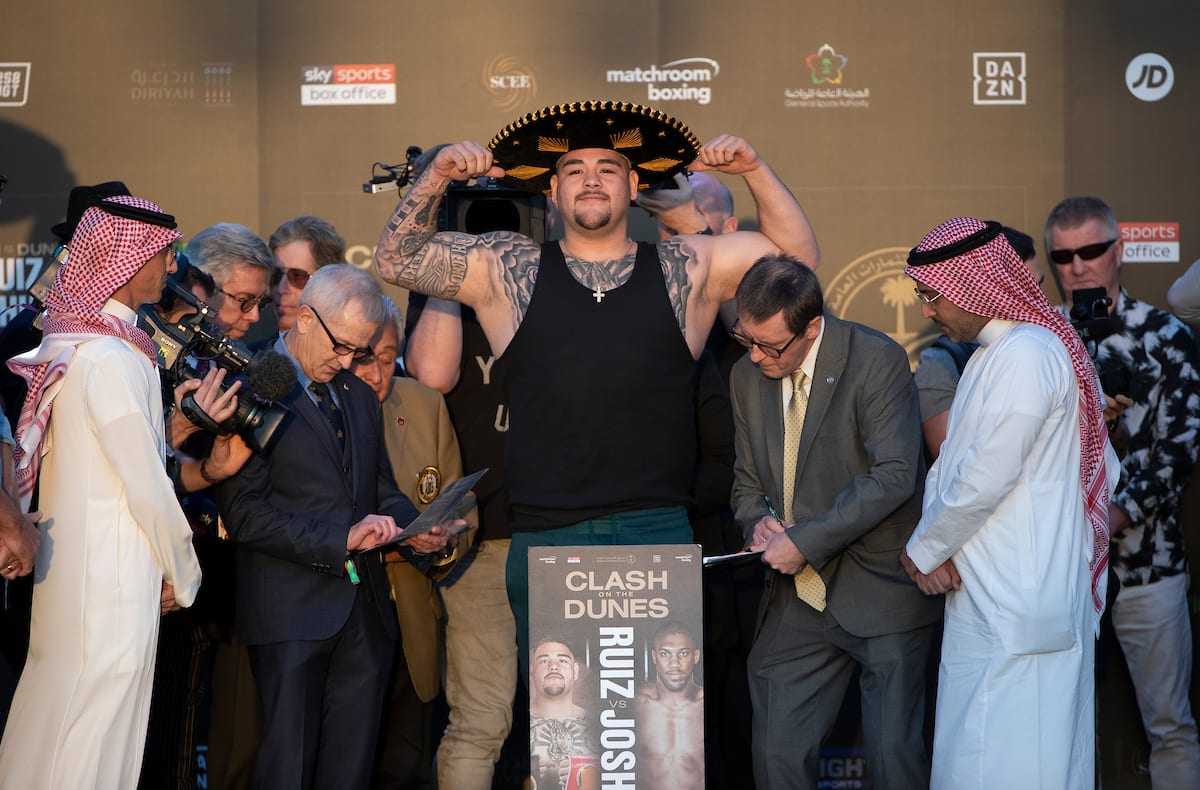 Andy Ruiz Jr. says his official weigh-in result of 283 pounds ahead of his rematch with Anthony Joshua shouldn't be taken so seriously.
Earlier today, the WBA, IBF, WBO and IBO heavyweight champion stunned fans and pundits with the weight he'd put on since the last contest with Joshua, having gained 15-pounds from the 268lbs he fought at last time out.
The scale reading was even more surprising considering a consistent theme leading into the rematch was how Ruiz was planning to come in lighter and in better shape than his first clash with the Brit.
Despite the shock, however, Ruiz maintains he isn't as heavy as the figure read today, and instead people should note the time he was made to weigh-in
"They made us wait until 4:30, almost 5pm here," he told The Athletic . "I already had ate breakfast, lunch and dinner, I had on a sombrero and all my clothes. A lot of people are saying that I came overweight or this and that but we had to wait so long.
"I probably put on 10 pounds just eating and drinking normally today. I would've been at like 268 without all that stuff and haven't had eaten. If we weighed in at 11 a.m. I definitely would have been less."
Even if he is the significantly heavier man, with Joshua coming in at 237lbs, Ruiz believes there are positives.
"Since I am bigger now, I can move him around more and hopefully have some extra pop on my punches," Ruiz said. "We were lighter during camp but then I thought being the same weight or heavier would be an advantage.
"We did so many 12 rounds of sparring so the conditioning is still there. He is going to be boxing me around so I can stay with him. I want to be strong; I don't want to worry about the weight."
Comments
comments