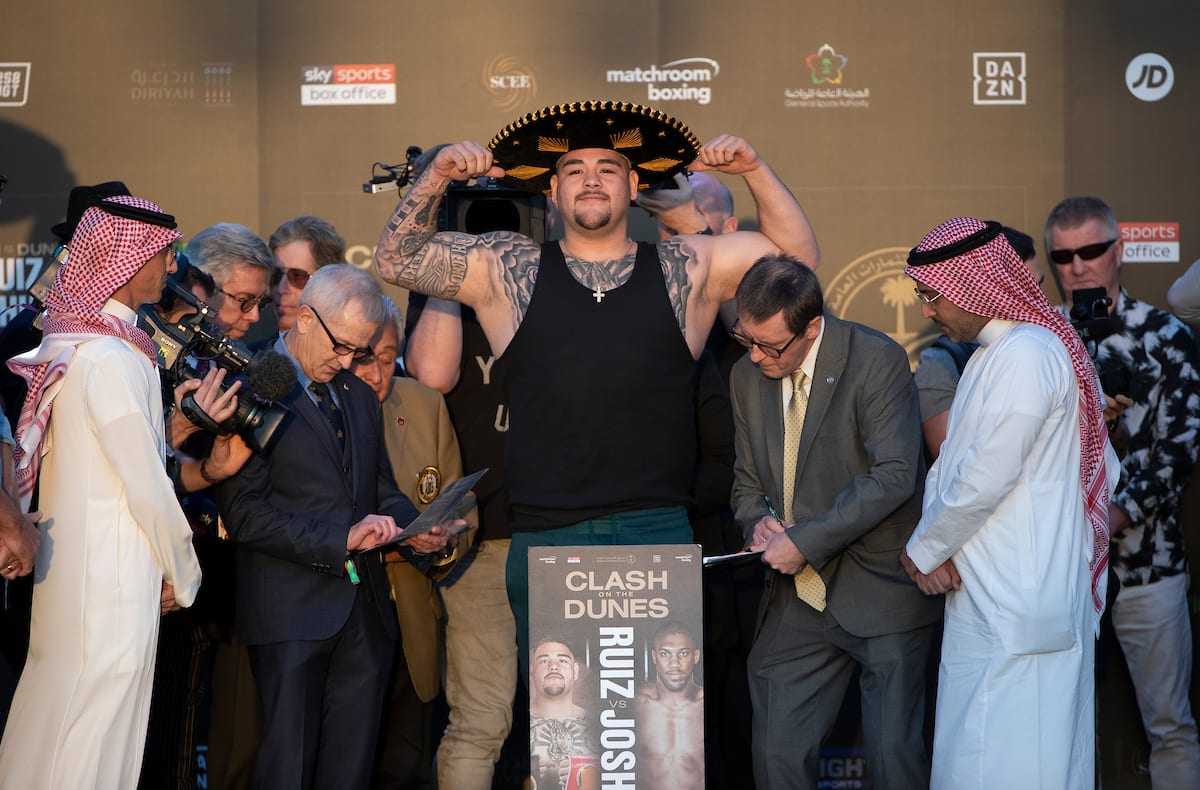 Andy Ruiz Jr. had a chance to cement himself as one of the best boxers in the world last Saturday in Saudi Arabia.
Instead, the defending heavyweight champion came into his rematch with Anthony Joshua overweight and undertrained. Ruiz weighed 283 pounds on the scale, and no sooner than the fight with Joshua was over, Ruiz acknowledged his poor preparation for the contest.
"I think I ate everything — everything — that's why I gained so much weight," Ruiz said, speaking to TMZ Sports. "I was having too much fun, I was celebrating too much. Just being with my friends and just celebrating. Drinking a few more Coronas than I should have."
Despite Ruiz' admission that he didn't take the contest seriously — a mind-boggling decision considering the scope of the bout — the now-former heavyweight champion believes a third night with Joshua is required to prove who the better man is.
This time, Ruiz says, he won't make the same mistake.
"Even out of shape, even the way that I was training back and forth [between Mexico and California] … fucking, I did pretty good, dude! I did pretty good! But, I wish I had taken it more serious," Ruiz said. "For the 3rd fight, I'm gonna give it all I got. I want those belts back."
Comments
comments