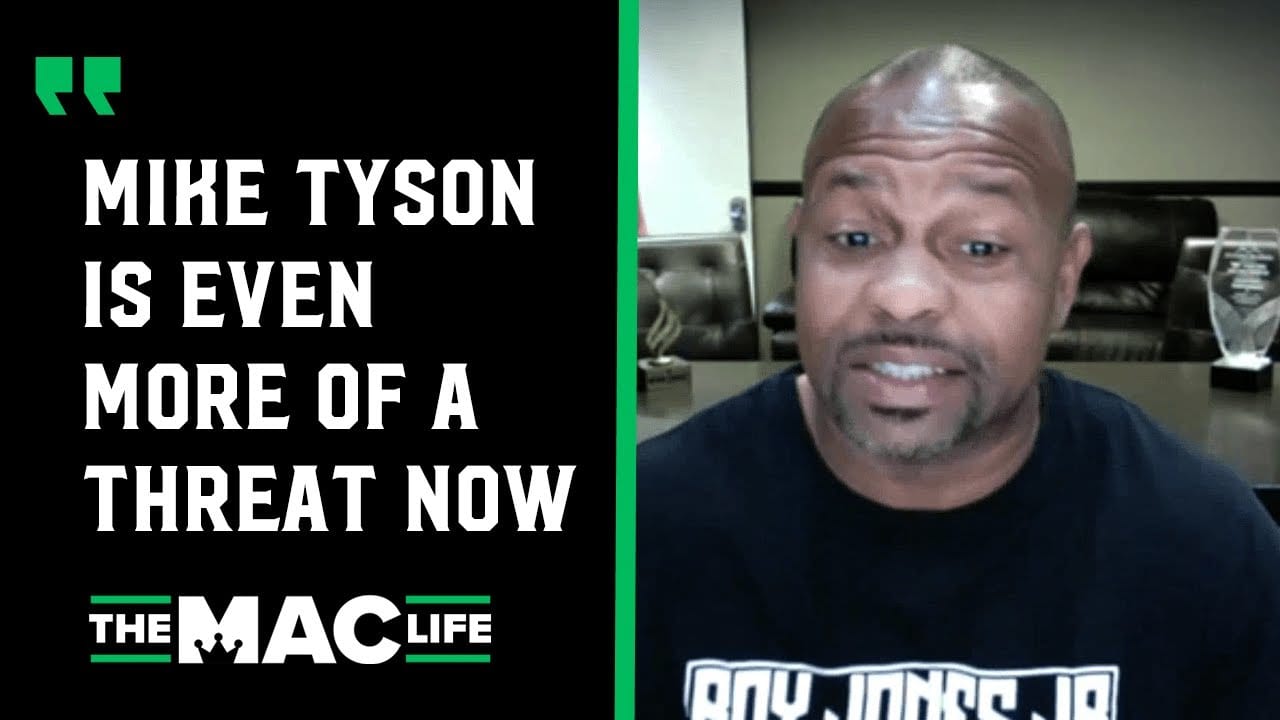 Two icons of the boxing ring will finally meet after it was confirmed that Mike Tyson's much-hyped comeback will come against Roy Jones Jr. in September. 
The 54-year-old former heavyweight champion had garnered the attention of the world's combat sports media in recent months, posting a series of brief training clips to Instagram which appear to show that little of trademark speed and power has abandoned him in the 15 years since he last threw a punch in anger. Soon after, Tyson indicated that he was chasing one more fight and a host of names, including the likes of Tyson Fury (and even Ken Shamrock and Tito Ortiz) being mentioned.
In the past few days though, it was confirmed that Tyson will take on Jones Jr. in an eight-round exhibition, but how exactly did it come about that two of the sport's most famous historical names will tangle now and at their current vintage?
"It all came from Mike Tyson," Jones Jr. told The Mac Life. "Mike Tyson wanted to come out of retirement and do an exhibition, or whatever he could do. Because of his age he probably couldn't do a real fight so he wanted to do an exhibition which is as close to a real fight as he can get.
"We agreed to an exhibition but he also wanted to do it with someone who wasn't going to bring a bunch of boxing people. He told me he tried a few other opponents but they all had boxing promoters or boxing lawyers. It was a turn-off for him because he didn't want to involve boxing people. His team wanted to make sure that he he and I got the most for our time and our event."
The type of bout — an exhibition — is an interesting one. Jones Jr., 51, last fought professionally just two years ago and could conceivably get licensed to fight once again, but he says that he wasn't worried about regulatory affairs and just wants the honour of sharing the ring with Tyson.
"I think there probably are a few places that would [license us], I really can't say," he said. "For me to share the ring with Mike Tyson in anything, I wasn't going to say no. I've got to take it like a real fight because it's Mike Tyson. Look how big, powerful and explosive Mike still is."
For Jones Jr., that is the motivation: to test himself against one of the most fearsome heavyweight fighters that the sport has ever seen.
"We never got to do it in our prime," he explains. "When I won the heavyweight title I had one request as a heavyweight. I told Don King and everybody, I'll stay at this weight if Mike Tyson will fight me. If Mike Tyson don't fight me I've got to go back to light heavy and finish my mission.
"With us being in the state that we're in right now, everybody is starving for entertainment. We need entertainment. These are the best two entertainers to grace the boxing ring over the last two, three decades, since Muhammad Ali.
"He's even more of a threat now because he knows power is the last thing to go. He knows that legs are the first thing to go, and he knows that his legs aren't what they used to be so he'll want to get it over with as quick as he can."
Comments
comments