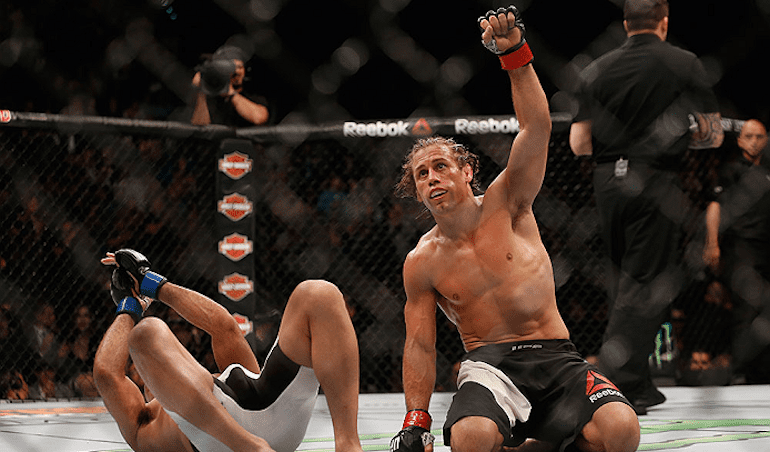 'The California Kid' Urijah Faber's status as a pioneering figure in mixed martial arts is set in stone.
For years, Faber was considered by many to be the finest 'lower weight' fighter in the sport at a time when the UFC had yet to implement his weight class (145-pounds at the time) into the UFC. The WEC, which would later be purchased by Zuffa, was the premiere organisation for lower weight fighters and it is here where Faber carved his name by winning their featherweight title.
He would eventually move to the UFC where he would compete at bantamweight for the majority of his tenure there but with the 'kid' now 40 years of age says that the competitive fires still burn within him and that he will make his UFC return, most likely this summer — and revealed that Conor McGregor was one of those who said he would like to see him back for the first time since a December 2016 win against Brad Pickett.
"Looking at today's landscape, I just know that I can compete easily," Faber said in an interview with Dan Hardy. "I've stayed in great shape. It sounds like fun and the reason I stopped is because I wanted to. The reason I'm coming back is I have decided I want to … I just accepted a fight yesterday, I don't know if that's supposed to be put out yet."
"Conor McGregor and I talk on occasion and he's always, like, clawing at me, 'Go get that snake! Go get that weasel!' and you have other sentiment about that. 'The story's not over!', you know? You know how Conor is. He's hilarious. We have little private conversations on occasions like that."
Asked by Hardy if we Conor McGregor to thank for Faber's comeback, Faber replied: "He'd like to think so, probably!"
Watch the interview in full below:
–
Comments
comments