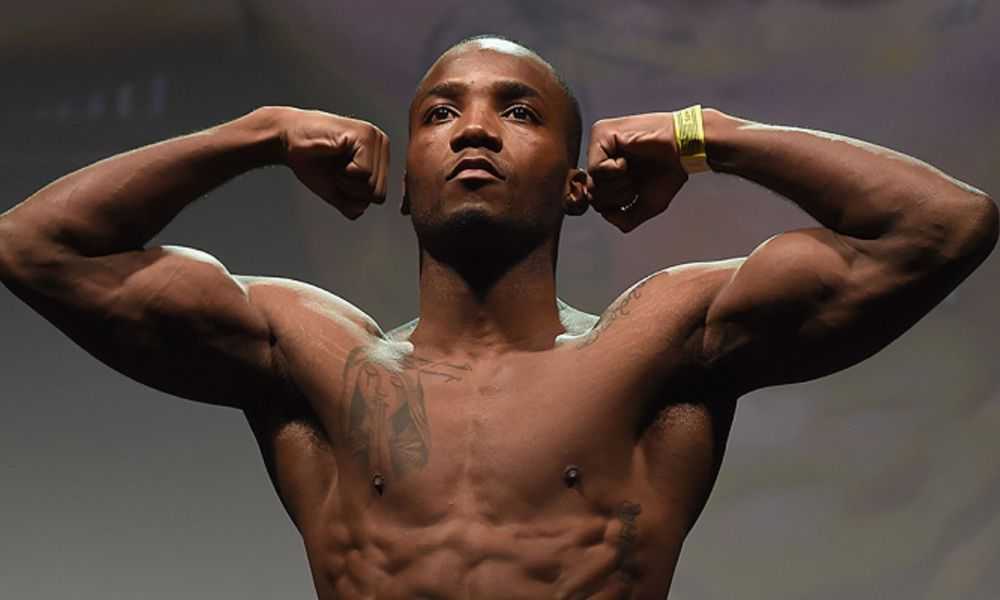 There's a whole lot more to the story than just a 'three piece and a soda', or so says Leon Edwards anyway. 
Birmingham welterweight Edwards earned the biggest win of his mixed martial arts career when he outpointed Gunnar Nelson at the UFC's recent card in London in March but it was what happened after the card had ended which generated the most headlines. Edwards, who had been vocal in his desire to be matched up with the winner of the Jorge Masvidal vs. Darren Till main event, was confronted by an angry Masvidal backstage and fists soon flew.
The moment was captured live on a UFC backstage interview with Masvidal. Many assumed afterwards that the UFC would opt to pit the two warring 170-pound fighters against each other, but instead announced a Masvidal vs. Ben Askren bout for UFC 239 on July 6.
But what exactly happened in that backstage incident? Masvidal claims that Edwards' body language suggested he was about to attack — something that the Englishman denied when speaking to Dan Hardy.
"Jorge Masvidal's day will come. We will see who is the harder man…"@Leon_edwardsmma explains what REALLY happened between him and @GamebredFighter at UFC London 😬#OpenMat pic.twitter.com/Z96Hcmpczf

— UFC on BT Sport (@btsportufc) May 13, 2019
"I was walking past because leading up to the fight, I was like whoever wins this main event, I want next," Edwards said on BT Sport's Open Mat via lowkickmma. "So backstage, I was walking. He was doing his interview. I was like 'me and you, July?' He was like 'what did you say?' I was like 'we'll go in July?' Then he started walking over, hands behind his back. I started walking towards him as well and then he threw shots.
"Come on, if I had my hands up, how would he touch me? … His day is coming. We'll see who the harder man is and we'll go from there."
Deprived of the July bout he desired, Edwards says that he doesn't know quite yet the identity of his next opponent but whoever it is, it is just another step towards what he sees as an inevitable world title.
"Ben Askren has come in, he had one fight in the UFC, now he's ranked number five or six. It was like a fluky win as well. It is frustrating to see people coming in…all the hard work I've done means nothing. I'll keep chipping away, focus on myself. Like I said, my dream is to become world champion. I'll focus on that."
Comments
comments