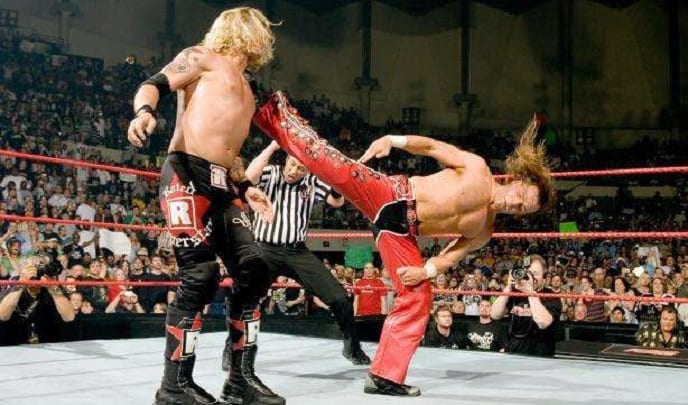 Tune up the band!
Well, here is something that you don't see every day. Kevin Wirth, a 5-0 bantamweight fighting out of New Mexico, earned a spectacular finish last weekend in his bout opposite Isaiah Gutierrez  at Legacy Fighting Alliance 33 last weekend.
Wirth landed a side kick to the dome of his opponent with 90 second remaining in the final round, prompting the referee to jump in and stop the bout and since then the clip has garnered a life of its own on social media thanks to how closely it resembles WWE legend Shawn Michaels' trademark finishing move, 'Sweet Chin Music'.
However unlike Michaels, Wirth threw this with every intention of connecting squarely on the chin — and that's exactly what he did.
Check it out below:
Comments
comments