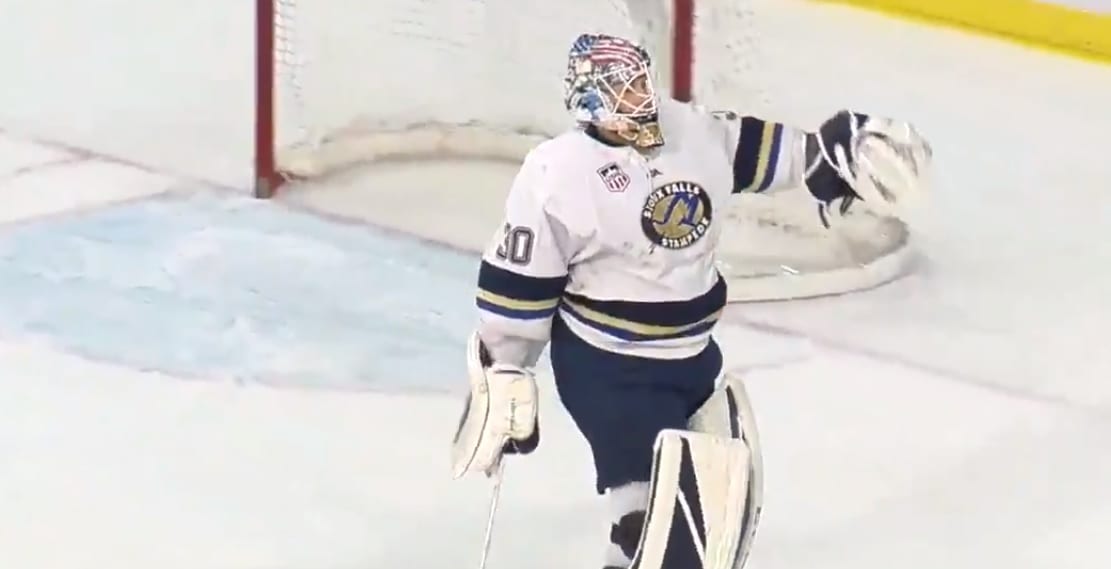 Ever since it made its debut at UFC 202 last year, Conor McGregor's 'Billionaire Strut' has become one of the more pre-eminent sports celebrations seen across the globe.
Of course, full credit for it must go to its creator Vince McMahon but ever since McGregor rolled it out in advance of his bout with Nate Diaz in August of last year, it has taken on a new life of its own. The latest iteration came last weekend when the Sioux Falls goalkeeper scored what must be considered a very unlikely long-range goal, after which he runs through a full gamut of various celebrations before settling on the strut.
Watch the footage below:
When you're the goalie and you score a goal, you get all the celebrations out of the way.#GoalieGoal pic.twitter.com/riZFAAhcd1

— Sioux Falls Stampede (@sfstampede) November 19, 2017
Not bad, especially considering all of that gear he had to wear. This now joins the list of sports stars to have performed the strut, which currently includes Kiko Alonso of the Miami Dolphins, Manchester United's Paul Pogba and Shaquille O'Neal.
Most recently, Emil Forsberg debuted the celebration in the Champions League on behalf of his team RB Leipzig.
.
Comments
comments