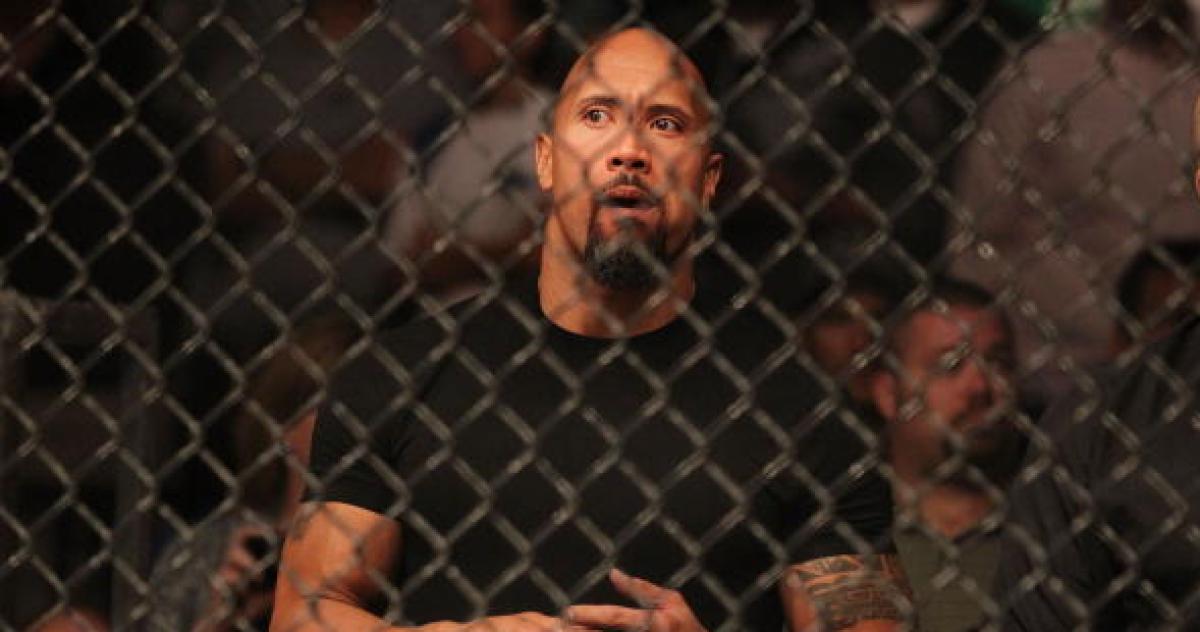 Brock Lesnar vs. The Rock in the UFC? We might have been a whole lot closer to that match-up happening in the Octagon than you may have thought.
Dwayne 'The Rock' Johnson, part-time professional wrestler and full-time massive movie star, has admitted that he came very close to trading the silver screen for the the UFC ten years ago. Johnson, who is one of the rare breed of entertainers to experience success in more than one field, has graduated from the squared circle to becoming one of the biggest stars in Hollywood in recent years.
However, his career could have taken a vastly different route ten years ago.
Johnson tweeted on Sunday that he had considered putting his movie career aside in favour of attempting to forge a career in the UFC, adding that he explored the possibility of training with Greg Jackson for two full years in order to ready himself.
Yup, I considered @ufc 10yrs ago. My goal was @GregJacksonMMA as my coach & 2 full yrs to train. Smartened up 'cause I prefer my jaw in tact https://t.co/p0Yn9n7MGq

— Dwayne Johnson (@TheRock) July 23, 2017
As Johnson elaborates in the tweet, his appreciation for having a properly functioning jaw was one of the factors which led him to sidestep this option in favour of doubling-down on his film career — and it's difficult to argue against the notion that this was a good idea, as Johnson has successfully worked himself into the position of being arguably the biggest action star in movies today.
Interestingly, the route Johnson was considering taking is similar to that of CM Punk. Like Johnson, Punk was megastar in the world of professional wrestling and traded that in for the chance of success in the Octagon. Punk, whose real name is Phil Brooks, trained for the best part of two years with famed coach Duke Roufus ahead of his UFC debut last September and the manner in which the former WWE man was taken down and submitted by Mickey Gall suggests that even someone like The Rock would have had his work cut out in achieving any real success in the UFC.
Whatever about scratching a competitive itch, it's likely that Johnson made a wise move in focusing on Hollywood as his film career has netted just shy of $3 billion in total box office earnings.
Comments
comments