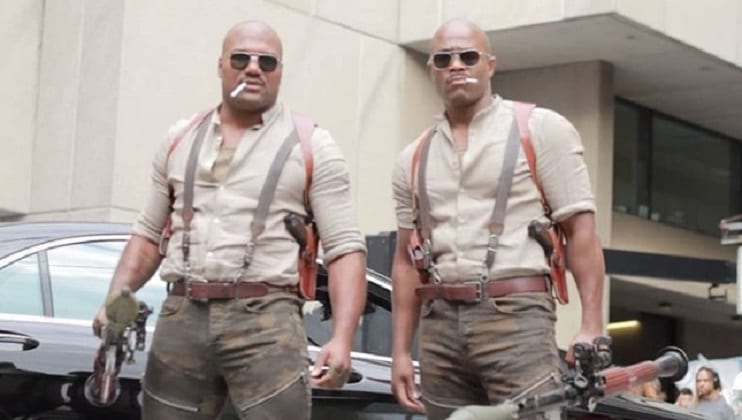 It was a rivalry which defined a series of The Ultimate Fighter and the main event of a UFC pay-per-view but more than eight years on from their meeting at UFC 114, tempers appear to have cooled between Rashad Evans and Quinton Jackson.
The two former UFC light heavyweight champions have teamed up to appear in a new movie 'Boss Level' which, according to production notes, is about "a retired special forces officer [who] is trapped in a never ending time loop on the day of his death." The film stars Frank Grillo, perhaps best known for his role of Crossbones in Marvel's Captain America series, while Naomi Watts, Ken Jeong and Michelle Yeoh also appear.
Evans and Jackson are no strangers to the silver screen. Evans appeared in the 2009 movie 'Death Warrior' while Jackson is best known in film circles for his role as B.A. Baracus in The A-Team movie.
Evans won their 2010 meeting at UFC 114 by unanimous decision, dominating throughout with takedowns and top control but, if his Instagram account is anything to go by, that particular phase of their careers has been long since forgotten.
.
Comments
comments