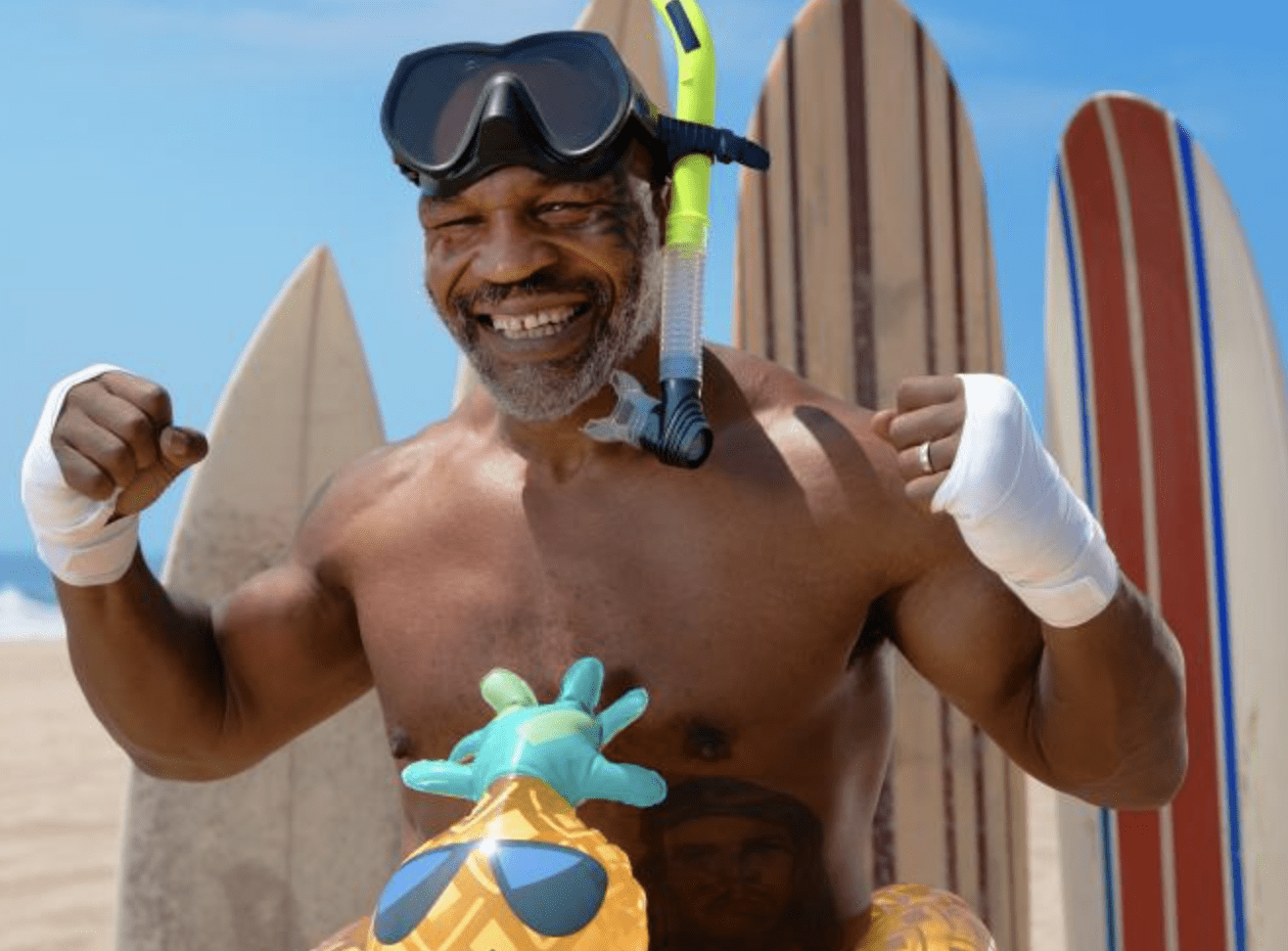 Mike Tyson has come out of retirement and will fight a great white shark.
Tyson, 54, will main event the Discovery Channel's world-famous Shark Week programming by tussling with the sea creature in a head to head in what will be the boxer's first contest in 15 years, with "Tyson Vs. Jaws: Rumble on the Reef" set to air on August 9 at 9 p.m.
The event will also feature legendary ring announcer Michael Buffer calling the action.
While it's unknown if there is any bad blood between the two, Tyson's apparent interest in facing the shark could well be traced back to his second bout with Evander Holyfield, in which Tyson bit a chunk out of Holyfield's ear, potentially citing jealousy in the shark for gimmick infringement.
Who you got in @MikeTyson vs. Jaws?

The heavyweight champ joins #SharkWeek August 9 on @Discovery. pic.twitter.com/Ffq6IkRlY9

— Shark Week (@SharkWeek) July 15, 2020
Tyson has been linked with a variety of names since stating his intention to get back in the ring earlier this year, with opponents such as Holyfield, Tyson Fury, Tito Ortiz and Wanderlei Silva all touted. Now, in an event that continues with the ethos of 2020, he's going to have a tear up with a fucking shark instead.
"With famed ring announcer Michael Buffer calling the shots, these two heavyweights will square off underwater, where Mike Tyson will try to score a TKO over the massive shark … all in the name of research," the Discovery Channel said in a press release.
According to Tyson, battling the shark will serve as a suitable foe for his much-anticipated return, and even hinted at a previous fear of the beast providing motivation.
"I took on this challenger to overcome fears I still deal with in life," Tyson said in a statement.
"I equate this with overcoming my fear of getting back into the ring at 54 years old. I learned from this experience doing 'Shark Week' that whatever intimidates me, I am still able to step up to the challenge of overcoming anything that would prevent me from accomplishing my life's mission of reaching my highest potential in life and bringing me closer to God."
It's not the first time Tyson's had beef with an animal.
The former heavyweight champion once offered a New York zookeeper $10,000 to let him get into a cage and fight and "smash' a gorilla.
"When we got to the gorilla cage there was one big silverback gorilla there just bullying all the other gorillas," Tyson told The Sun. "They were so powerful but their eyes were like an innocent infant.
"I offered the attendant $10,000 to open the cage and let me smash that silverback's snotbox. He declined."
Comments
comments