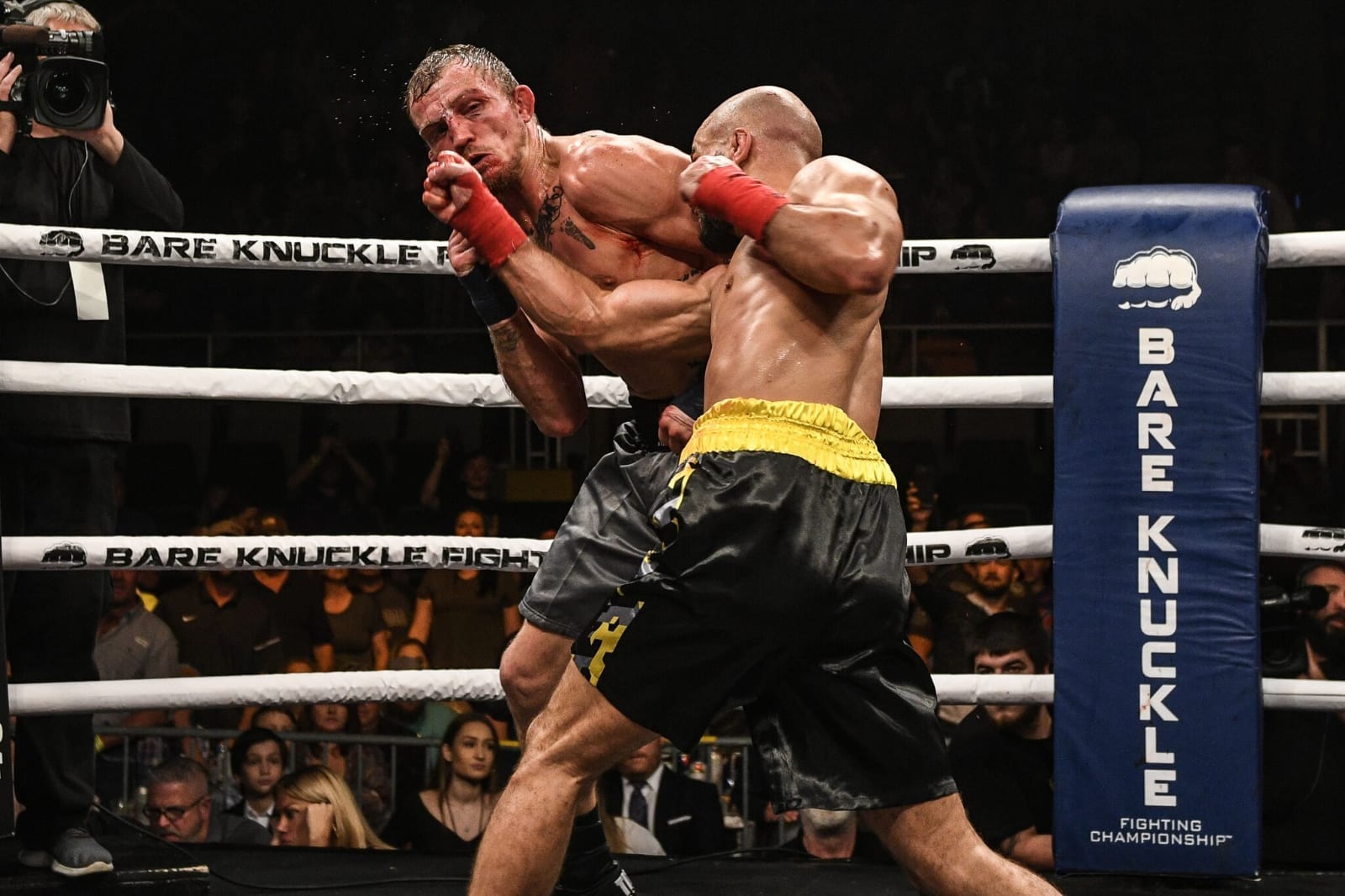 Artem Lobov and Jason Knight were paired up by Bare Knuckle FC to provide the audience entertainment, and that's exactly what they did in Mississippi tonight.
The pair went back and in the main event of Bare Knuckle FC 5, with Lobov earning the decision through via a judges decision. In truth, however, either man could have been labelled the victor, after the pair dropped each other on multiple occasions.
And, if it was the first time viewers tuned in to a bare knuckle, then Lobov and Knight let them know what the sport is all about. By the time the final bell rang, both men were bloody messes with swollen hands.
Artem Lobov vs. Jason Knight #BKBFC5 RD 1 pic.twitter.com/DIpMw37fr3

— ZombieProphet (@GIFsZP) April 7, 2019
Artem Lobov vs. Jason Knight #BKBFC5 RD 2 pic.twitter.com/XdPAX51O69

— ZombieProphet (@GIFsZP) April 7, 2019
Artem Lobov vs. Jason Knight #BKBFC5 RD 3 pic.twitter.com/87caZt2HaS

— ZombieProphet (@GIFsZP) April 7, 2019
Artem Lobov vs. Jason Knight #BKBFC5 RD 4 pic.twitter.com/IZSDSTtdeW

— ZombieProphet (@GIFsZP) April 7, 2019
Artem Lobov vs. Jason Knight #BKBFC5 RD 5 pic.twitter.com/dW9ZowEtM7

— ZombieProphet (@GIFsZP) April 7, 2019
–
Comments
comments