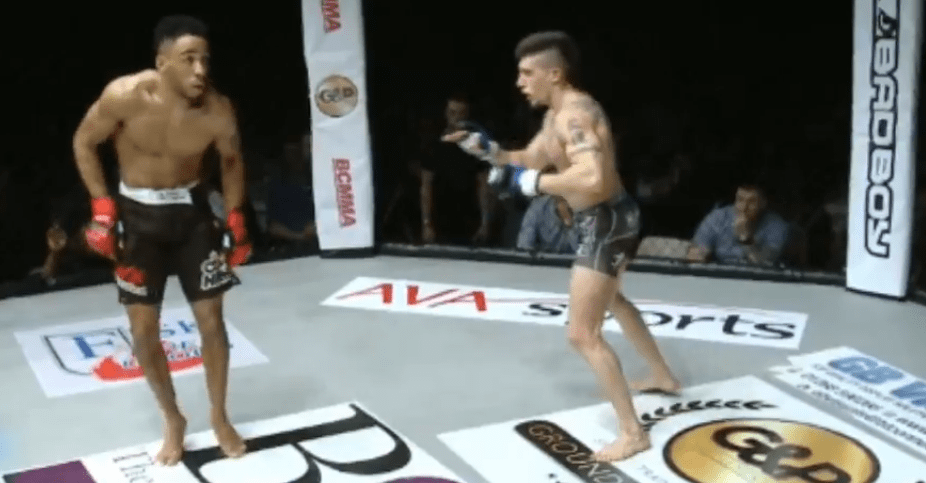 Not everyone can be Michael 'Venom' Page and get away with it.
And at BCMMA 18,  Joe Harding found that out the hard way. After attempting to replicate fellow Brit Page's notorious taunting, opponent Johan Segas put a stop to it in probably the most emphatic way — namely kicking the bloke in the head.
GOD DAYUMMMM. Johan Segas KTFO's Joe Harding at BCMMA 18. When showboating goes wrong. Savage head kick. pic.twitter.com/pPkOPmdmOf

— caposa (@Grabaka_Hitman) February 18, 2017
Check out the stunning KO in the video above.
Comments
comments