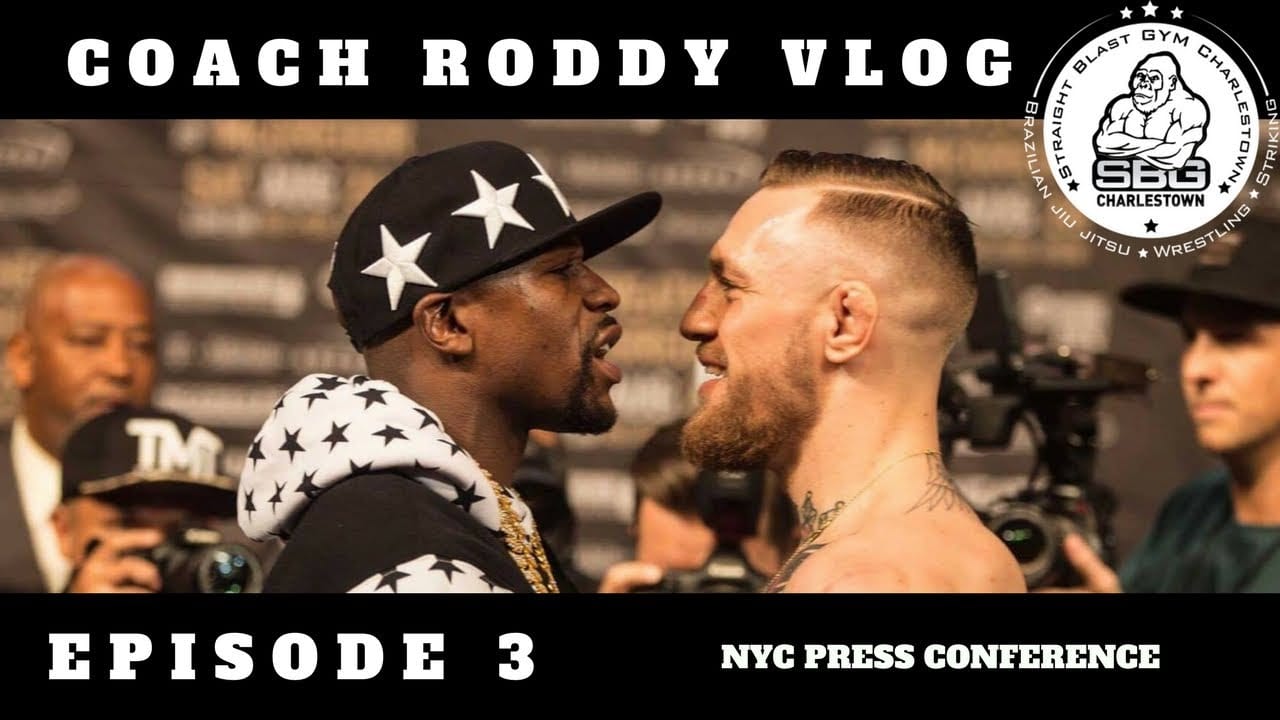 While the multi-city media tour might be over, it'll remain in MMA and boxing fan's minds for quite some time.
Conor McGregor and Floyd Mayweather travelled to America, Canada, and England for four events to promote their upcoming boxing match on August 26, and each day offered something new for fans to enjoy.
Unsurprisingly, with the eyes of the entire globe on them, there were plenty of media surrounding the pair — but few closer than McGregor's boxing coach Owen Roddy. With his patented SBG Charlestown video blog, Roddy often finds himself offering fans a unique perspective into the behind the scenes goings-on.
In this latest blog, the third of his media tour series, Roddy shows another look at the Brooklyn press conference in New York.
Check the vlog out below:
—
Comments
comments