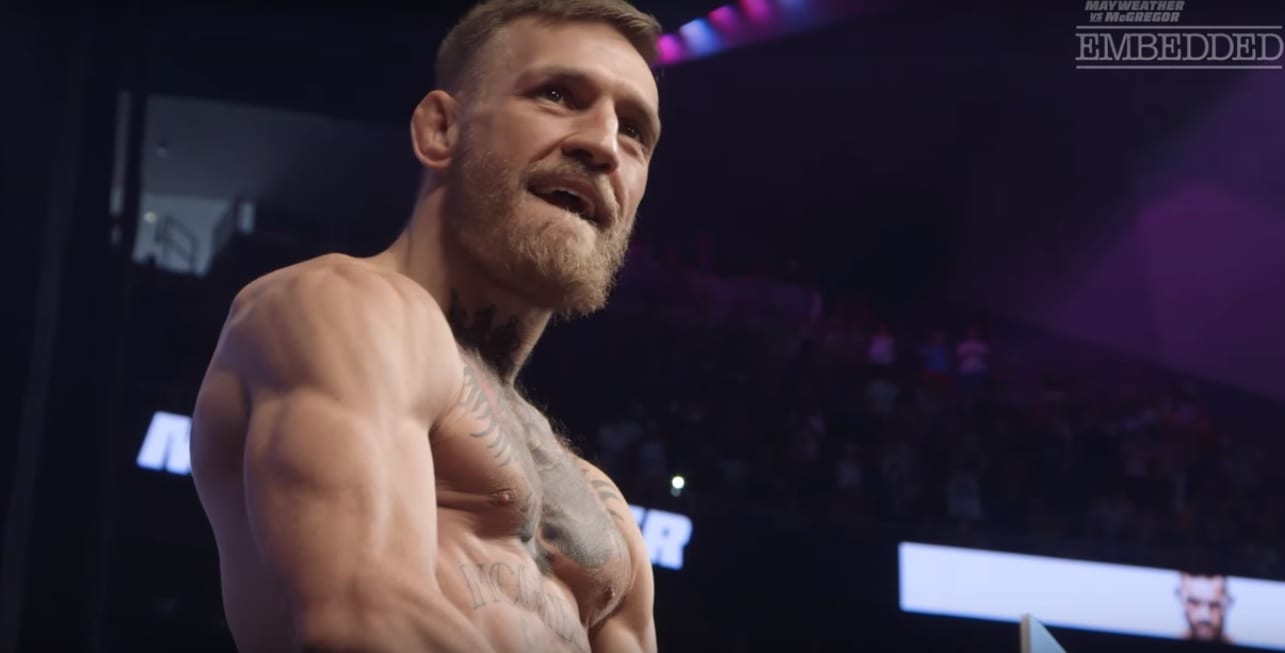 The talking is done, the weight has been made and all that is left now is to make history.
Friday's weigh-ins inside the T-Mobile Arena temporarily turned the fight capital of the world into an Irish suburb, such was the support for Conor McGregor on the eve of his historic clash with Floyd Mayweather tonight and if anyone can be judged a 'winner' of such pre-fight formalities, it was undeniably the Irishman.
Cheers for McGregor echoed through the cavernous amphitheatre on his entrance, while a cacophony of boos greeted his opponent and it is expected that this will be the soundtrack to the fight on Saturday night too.
This was captured in the latest episode of UFC Embedded, which you can watch in full below.
.
Comments
comments