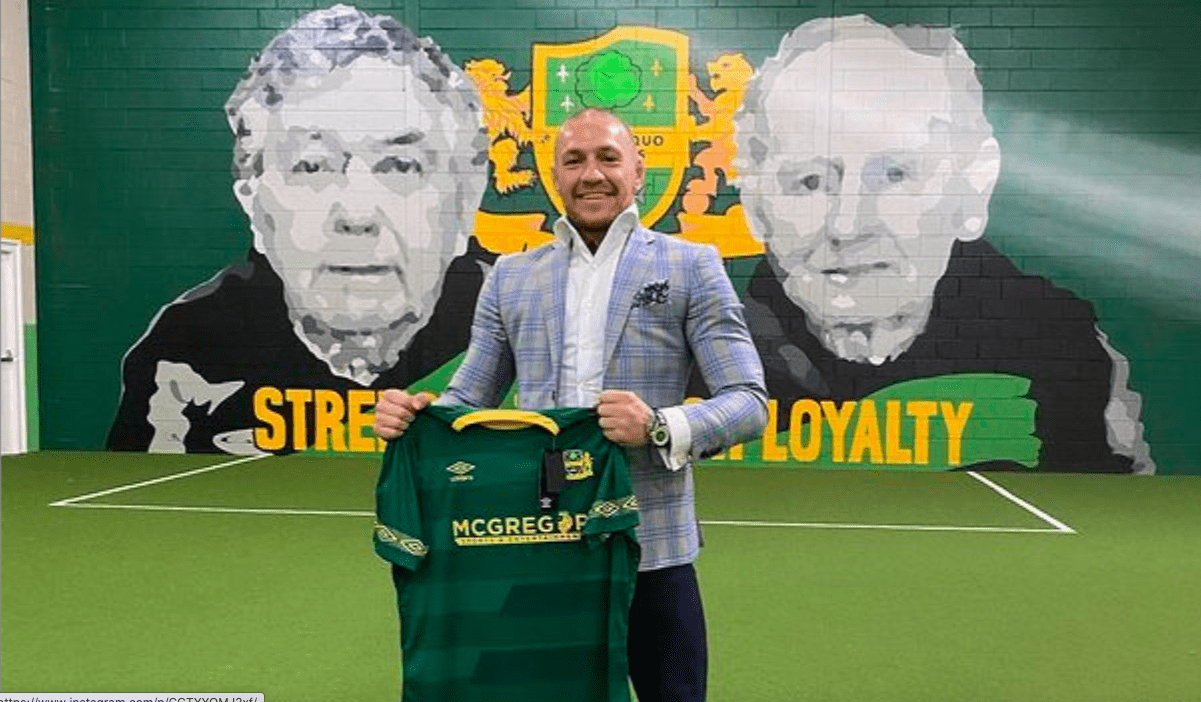 Rarely has a football team's motto seemed more appropriate.
'Fortius quo fidelius', the Latin phrase adopted by Lourdes Celtic as their motto, translates into English as 'strength through loyalty' and months after Conor McGregor provided a cash injection into his boyhood team to provide players of all age groups with top of the line new jerseys and overseeing a refurbishment of the team's training facilities in Dublin, Lourdes Celtic players have got together to send support directly to Abu Dhabi ahead of McGregor's UFC 257 rematch with Dustin Poirier this weekend.
View this post on Instagram
"Best of luck in your fight Conor. Always remember, strength through loyalty. Come on!" says one young player. "Hope you do well in your fight, just make sure you batter him," says another.
"Thank you for sponsoring our club football kit," says another youngster. "Use that left hand all night! Come on McGregor!"
You can check out the video below:
View this post on Instagram

Comments
comments