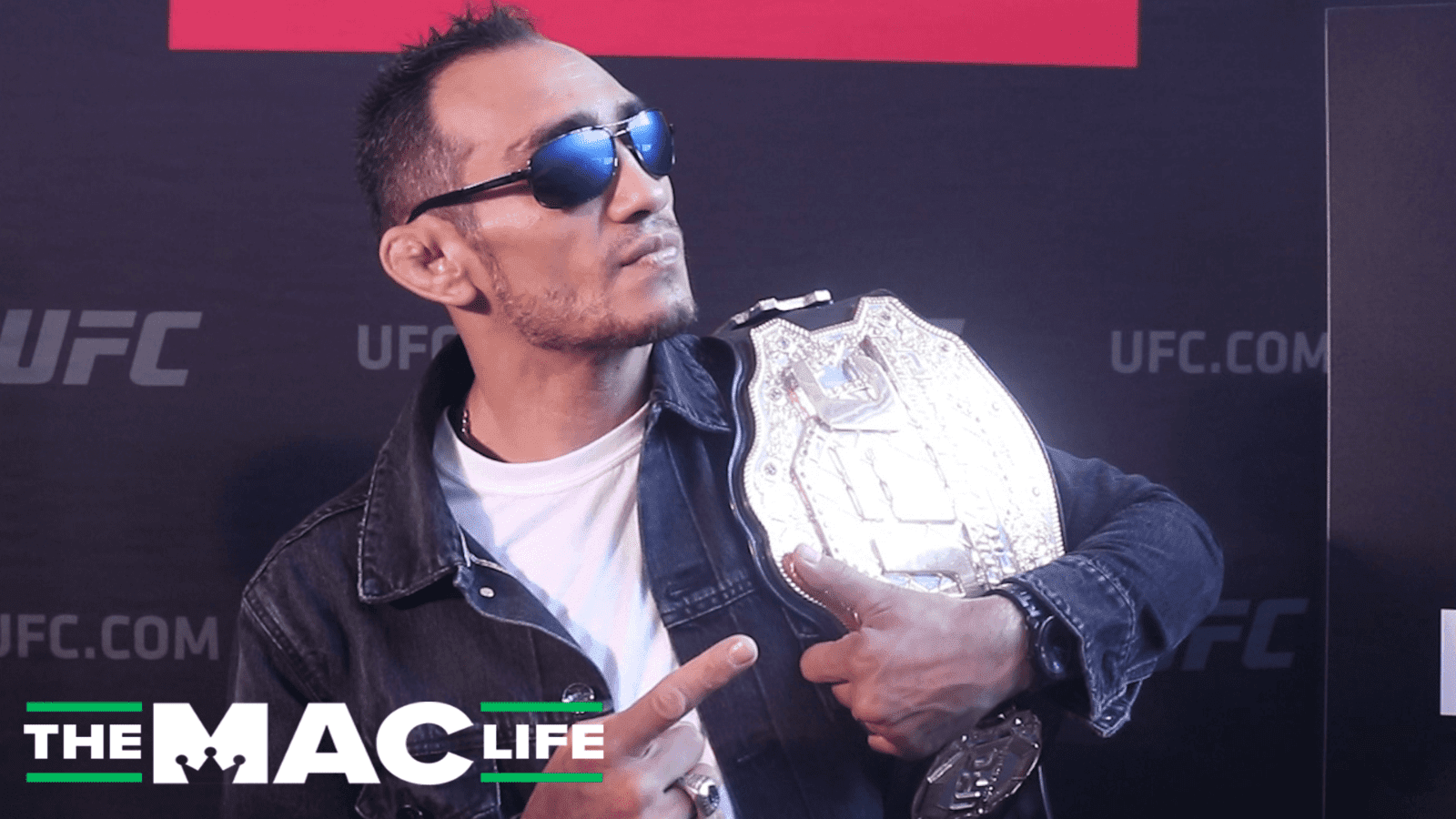 The axe finally fell on the UFC 249 late last night.
The highly controversial event finally fell victim to the coronavirus crisis which has seen practically every sport on earth close its doors indefinitely in recent weeks. It wasn't for a lack of trying, however. Dana White pushed forward with holding the card despite a lengthy list of setbacks but but was forced to finally pull the plug on Thursday night when the practicalities (as well as governmental opposition) of holding a event in the midst of a global pandemic.
Tony Ferguson, one half of the abridged main event, learned of the cancellation while conducting an interview with Brian Martin of the OC Register and seemed to take the news in the most amenable way possible.
"You know what? I'm sure it's for a good reason," Ferguson said immediately upon learning that his fight with Justin Gaethje was off. "Let's be real. I gotta keep the faith. I gotta keep this … f*ck… keep this small circle close, bro, and just keep focusing on what we can control, which is our heart rate and our breathing."
View this post on Instagram

"Takes Balls To Do What We Gotta Do" 🥇 @rdx_sports #TeamRDX # GetSum 💪🕶 -CSO- 🇺🇸🏆🇲🇽 #ufc249 Focused 🌱
However, in typical style Ferguson isn't letting the small matter of a fight postponement affect his training regime.
"Dude, I'm just gonna keep collecting trophies and doing my same sh*t," Ferguson said. "Every single time I wake up in the morning, when I do my work, say my prayers and I do (stuff), I hug my little boy … whew … kiss my wife. I just … keep doing what I'm doing. What am I gonna do?
"The constant is things are always gonna change," he continued. "The variable is how am I gonna react to it? So we could throw that variable, baby, and we make that the constant. Which is why I'm gonna keep smiling, I'm gonna keep training, and you know what? I'm gonna put on some muscle. Dude, I'm skinny. I'm gonna put on some muscle.
"I'm gonna try my best. I'm gonna do it. I'm gonna try my best. If I fall, I'll get back up."
Comments
comments