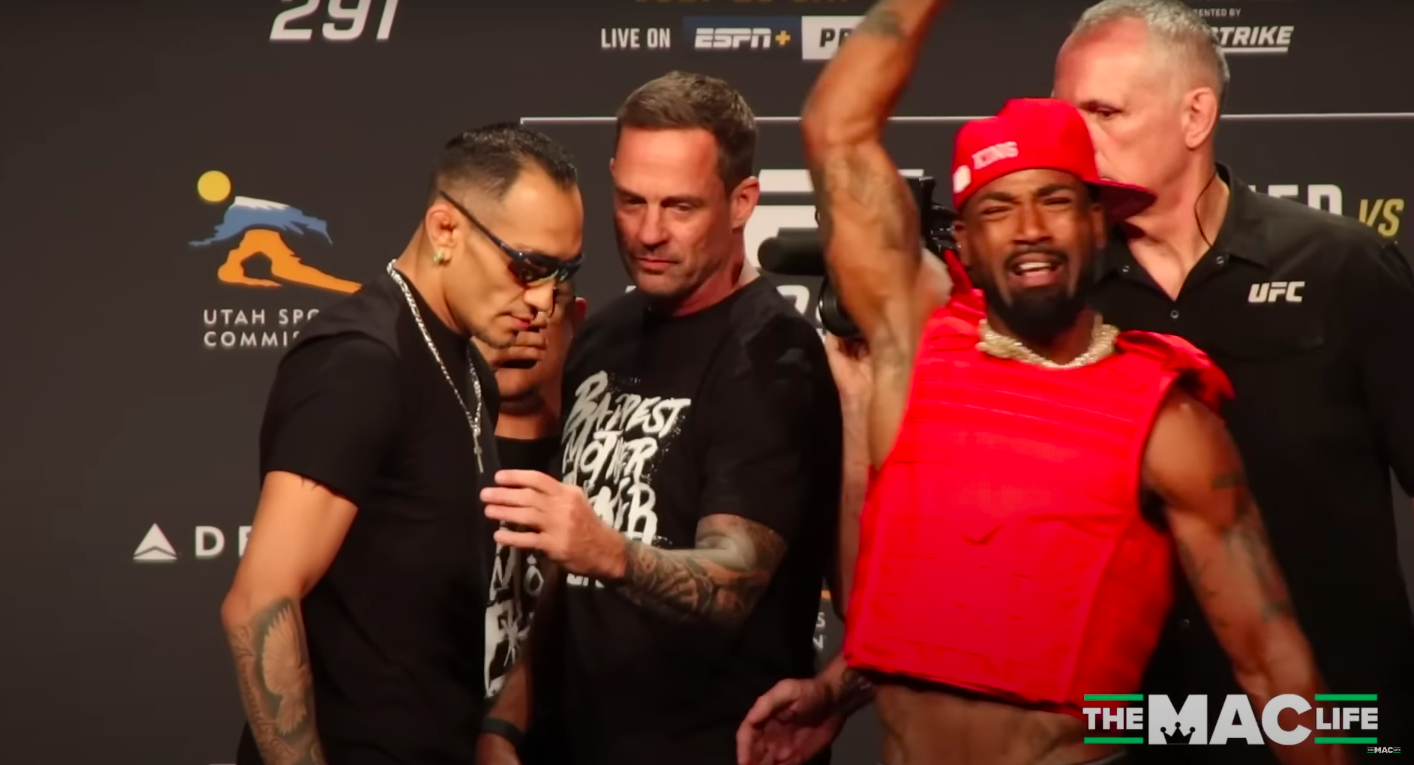 Bobby Green doesn't quite agree with Tony Ferguson's post-fight assessment of their clash last weekend at UFC 291 in Salt Lake City.
Green scored a third-round submission victory against his veteran rival, handing Ferguson his sixth defeat in a row — a skid made all the more remarkable by the 12 fight winning streak he was on beforehand which had catapulted 'El Cucuy' towards the summit of the lightweight fold.
The fight, though, wasn't without a touch of controversy. Ferguson, speaking afterwards, blamed an early eye-poke for throwing him off his performance — and even suggested that the poke was an intentional move from Green.
But addressing the issue this week on The MMA Hour, via MMA Fighting, Green said that this could not be farther from the truth.
"If you argue with a crazy man, you're probably crazy," said Green. "So I'm not going to argue with him. On one side of it is, he thinks I'm intentionally trying to do this for this fight, so I'm not gonna argue with him on that aspect. He's crazy with that, but you can't argue with crazy. The other part of the side of it, I feel like I'm sad, and I'm sad because it's a mark on my body of work. It's sad [because it] means that he thinks that it would go differently."
More than that, though, Green — who alleged that Ferguson took part in a few dirty tricks during the contest — said that he does not need to cheat to enhance his performances.
"I don't need to cheat no guys," he explained. "My skills pay the bills. Trust me, I rely on skills, I don't rely on athletics, or I don't rely on this and that 00 the skills in this, a lot of things that you guys don't understand is happening. And so I feel bad, because I did do the eye-poke — I felt bad that it happened."
And Green added that he was disappointed in Ferguson's view of the fight, and how that reflects on Green himself.
"I would just tell him, listen, bro, I got nothing but love for you," he said of what he would mention to Ferguson if their paths crossed. "I hope that you don't take any of this personal. It's the fight game. I never would ever try to do something dirty to a legend, who comes from where I come from, the same side. Just never meant anything like that. I thought it was going to be a dope classic. If it stained it for him like that, that really sucks."
Comments
comments