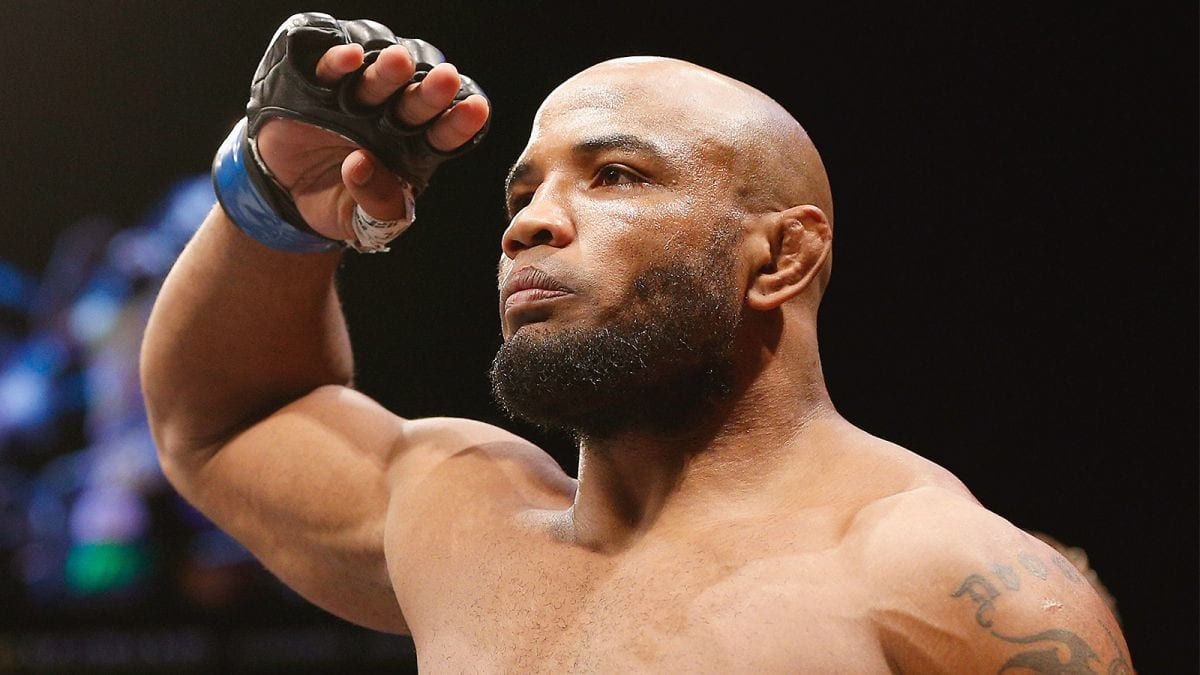 One man who isn't entirely enamoured with the idea of Georges St-Pierre's return to the UFC is Yoel Romero.
The Cuban former Olympic wrestler seemed all but guaranteed a shot at Michael Bisping's UFC middleweight title after his spectacular knockout of former champ Chris Weidman last November at UFC 205. Mixed martial arts, and in particular the UFC, is a fast moving business however.
Upon announcement that St-Pierre, one of the biggest names the sport has ever known, was ending his self-imposed hiatus speculation immediately moved to who he be facing when he sets for on UFC canvas once again. Fights with Nick Diaz, the winner of Woodley vs. Thompson were mooted. Somewhat inevitably Conor McGregor's name was bandied about, too.
In the end (and somewhat out of left-field) the promotion opted to give GSP a title shot in the division above where he spent the entirety of his fighting career and, if you look at the sum of the parts in this equation, it seems to make sense. Bisping, the fighter who will soon have more UFC appearances than anyone before him, says that his efforts over the past ten years have earned him what he describes as a "money fight" against a fighter of GSP's marketability and caliber.
From the Canadian's perspective, it's hard to deny him the opportunity to challenge for UFC gold. He left the sport at its pinnacle and it isn't unreasonable for that to be his entry point back into it.
But what of Yoel Romero, the fighter listed in the official UFC rankings as the number one contender to Bisping's title?
"My plan to win a world title is my motivation," the Cuban said to FloCombat. "Time is what we make of it. It should be me no. Of course I'm going to wait because I should be champion right now. Bisping was just at the right place at the right time. I understand why people fear me and they are right for doing so. My body of work can't be overlooked.
Bisping has gone on record as saying that he will retire from the sport if and when he loses his title but Romero suggests that, if GSP is successful in their title match, he will give Bisping a title shot when he beats St-Pierre.
"My fight with Bisping will happen eventually. Even if Bisping loses to GSP I will defeat GSP and offer a fight to Bisping because we have unfinished business. I would love a fight with GSP because I know our styles would present a good test for us both.
"I feel I can neutralize his strengths and then he would have to play in my world. And that will make anyone uncomfortable."
Comments
comments