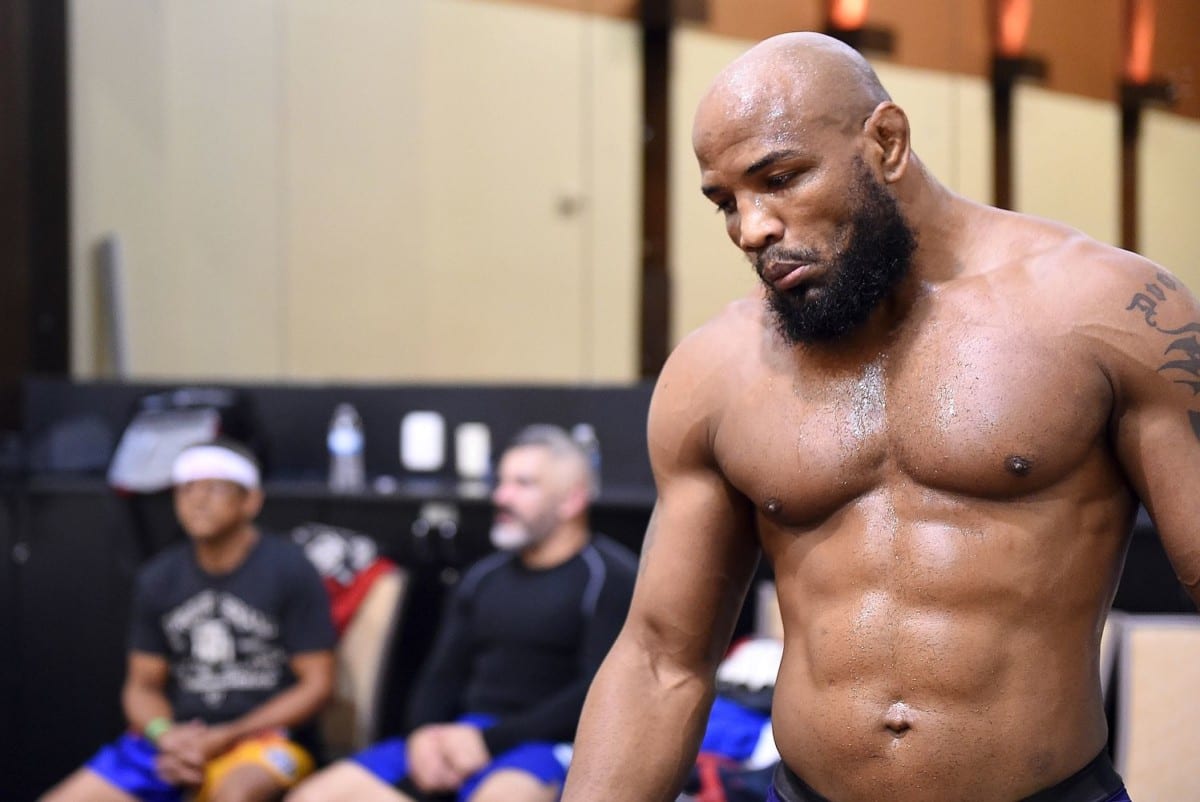 When Yoel Romero knocked out Luke Rockhold in the main event of UFC 221, he did so with the standard explosive violence we've come to expect from the Cuban.
Then to the bemusement of many, as Rockhold attempted to gather his thoughts and recover from the pair of brutal left hooks, Romero picked up his opponent and gave him an impassioned kiss on the cheek. For some fans, it was an awkward display of affection, for others it was bad timing. For Romero, it was a message to Rockhold — show respect, or suffer the consequences.
"In my country, there's a code," Romero said to the media at UFC on FOX 28. "When you lend a hand to another person, you don't backstab him. Never. If there's a situation, and you don't want to be in trouble, just keep away from it."
While there was some pre-fight tension, few were aware that Romero was harboring ill feelings towards his opponent. According to the title contender, Rockhold and he used to be on friendly terms — even telling the other that they didn't want to fight — only for Rockhold to publicly slam Romero when he had an issue with USADA.
"When we were hanging out, he asked me, 'Do you want to fight me?'" Romero said. "And I told him, 'No, that's not the question. Do you want to fight me?' And he said, 'No,' so you don't want to fight with me, I don't fight you. If you don't want to fight me, move to another division. Or when the UFC says, 'Do you want to fight Yoel? [say] 'No, I don't want to fight Yoel.' Call [Dana White] and say, 'He's my friend, and I won't want to.
"But you know what? if you have to fight, you need to have respect. I fought Lyoto Machida; I have a great respect for Lyoto Machida. I fought Robert Whittaker; I have a great respect for Lyoto Machida. Because they were always professional. But then when you hang out and you [have] a cup of water or fruit or something, and then start doing math."
Romero is expected to go on and face Robert Whittaker later this year for the UFC middleweight championship.
Comments
comments