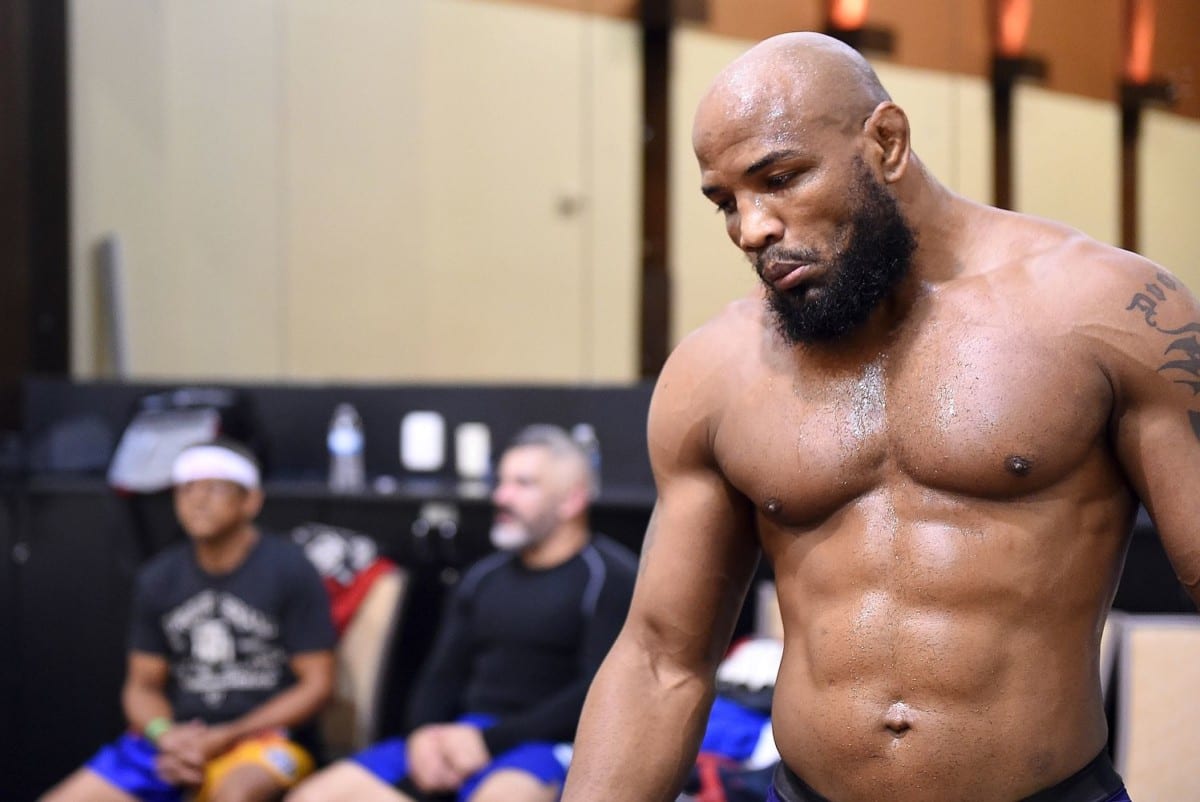 Yoel Romero and Jorge Masvidal are huge friends, but at the end of the year, one of them could be forced to pay a significant amount of money to the other.
According to Romero, who fights Ronaldo 'Jacare' Souza on April 27, he and Masvidal made a pact at the beginning of 2019 that whoever won a world title first would have to pay for an all expenses covered trip to the Dominican Republic.
In an interview with MMAFighting, Romero revealed the deal, which in part came because Masvidal and Romero were both involved in the athletic reality show Exatlon and saw the natural beauty of the area.
"The deal we have with Jorgie, he said to me, 'Whoever wins the belt first this year, the other guy needs to pay for an all-expense-paid trip to Las Terrenas in the Dominican Republic,' where [they film] Exatlon. Party, vacation. It's a beautiful place. It's where they film the show, but it's [off-site] where we want to go."
"I know he stayed ready for the [Till] fight," Romero continued. "When he was coming out of Exatlon, he said to me, 'Hey, we have a deal?' I said, 'Tell me.' He said, 'We're going to see who wins the belt this year first.' I said, 'Okay, we have a deal.' We shook on it, and we said okay, we have a deal. And now I know he wanted to kill this guy [Till]. I know, because I know my guy."
Both men are in good positions to collect.
Should Romero defeat Jacare in Florida, he'll once again be near the top of the middleweight division and likely have claim to a title shot.
Meanwhile, Masivdal is set to travel to Las Vegas on International Fight Week to face Ben Askren in another fight with serious title implications (this time at welterweight).
Either way, the two men are doing everything they can to ensure they're enjoying the sunshine soon.
–
Comments
comments