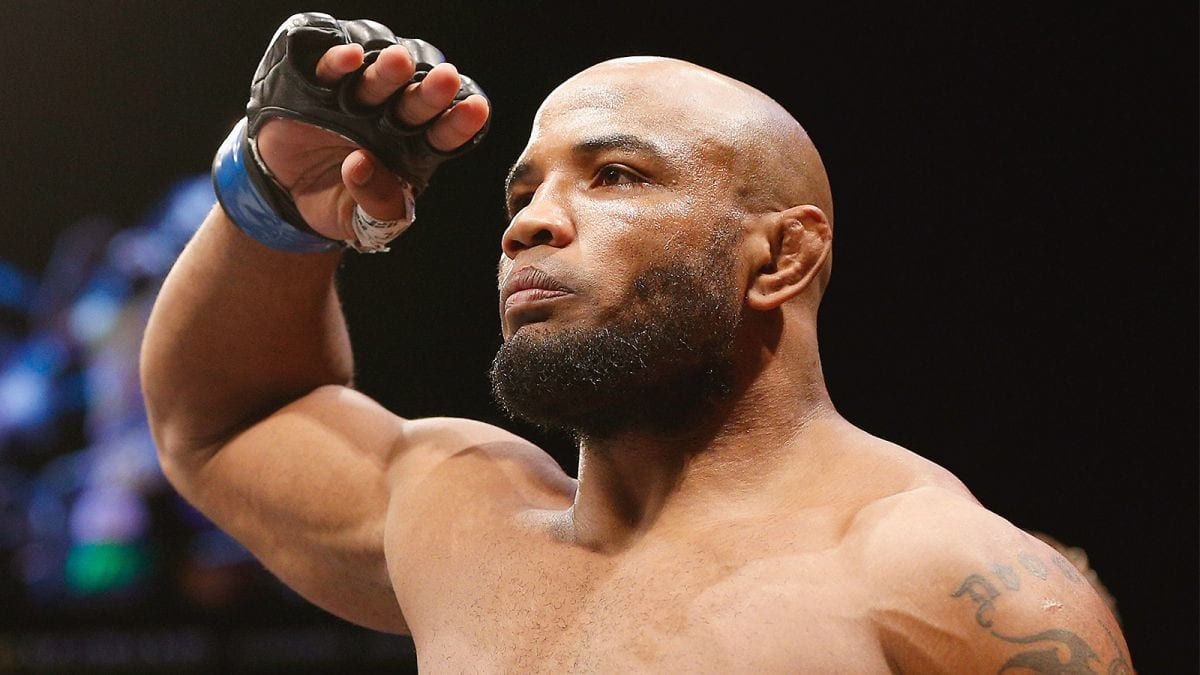 Georges St-Pierre's return to the UFC has been welcomed by fans and fighters alike — with the notable exception of Yoel Romero.
The Cuban Olympian was considered to be the de facto number one contender to the middleweight championship when his torpedo-like knee landed to the dome of Chris Weidman early in the third round of what was thought to be a title eliminator match-up at UFC 205 in New York last November. As soon as the fight was over the UFC moved into promotional mode, cutting to a shot of champion Michael Bisping (who was working the Fox broadcast desk) throwing a one finger salute in Romero's direction.
As is Bisping's wont, the champion took every available opportunity to call Romero's integrity into question. He accused the Cuban of being a steroid cheat and, when Romero phoned into Bisping's radio show to confront the Brit, Bisping opted to call Romero 'poopy pants' owing to an unfortunate incident allegedly experienced by him in the cage once upon a time.
All of this screeched to a halt yesterday, though, when the UFC announced that the returning Georges St-Pierre would return to the UFC to immediately challenge Bisping for his middleweight belt and in doing so, bypassing the accepted narrative that Romero was at the top of the queue.
Upon the announcement, Romero's camp said that they didn't have a comment with the exception of "wishing GSP well in his return" but the Cuban wrestler has since commented on his Twitter page.
"I remember a time in Cuba waiting for food in line at the market. We were only allowed a certain amount each time we went", Romero said. "One day I had just started training wrestling at the Olympic center and a man took my paper and cut in front of me to get the food. I was the right hand of God that day. Not only was I able to eat that day, I ate gooooood. I will have my vengeance soon."
In announcing the Bisping vs. GSP match, UFC president Dana White did say that the Romero will be next in line for whoever wins but there is no real indication of when that might be and, with the Cuban turning 40 years old next month, you suspect that he is keen to fight for the strap as soon as possible. White didn't say when the GSP vs. Bisping bout is expected to take place, but with Bisping recovering from minor surgery (not to mention GSP having to fulfill his USADA requirements) it's likely that this won't happen before June, at the earliest.
Comments
comments