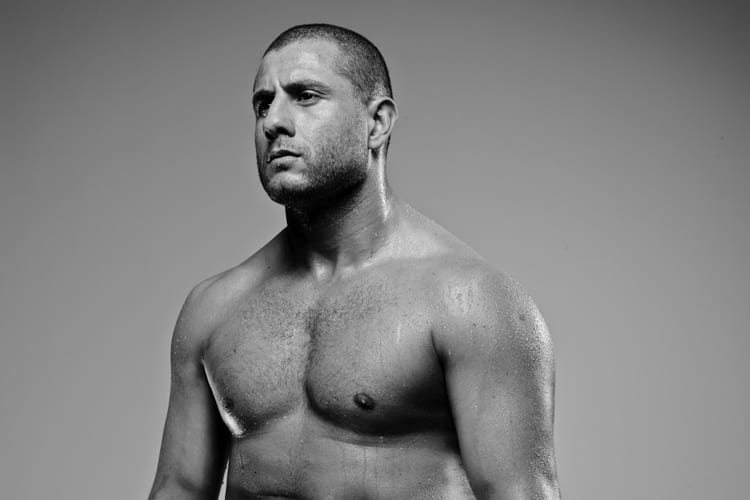 It is rare for someone with the striking resumé of Gokhan Saki to transition to mixed martial arts.
Saki, the former K-1 world champion kickboxer, earned his 60th career knockout across both kickboxing and mixed martial arts when he debuted with a first round KO of Henrique da Silva last month. With stand-up tools as sharp as his, Saki knows that many of his future opponents will determine that taking the fight to the ground is an easier route to victory — but, as Saki joked to MMAFighting's Peter Carroll, he will make wrestling coaches rich with the extra drills his opponents will need to beat him.
Saki's sophomore UFC appearance comes on December 30th at UFC 219 when he takes on Khalil Rountree and as dangerous as he is, Saki doesn't see much of a threat on the feet.
"Khalil is a hard worker, I think. He's a nice fighter, but with me, I'm sure he's going to try and wrestle. I think a lot of wrestling coaches are going to thank me because they can make big money now. Everybody will want private wrestling lessons now because they don't want to fight me standing up.
"His standup is nice. If you don't know anything about striking his fighting style looks sick, but I've fought everybody. In my eyes, he tries to strike – I am a striker," he added, comparing his skill-set to that of world-class soccer player Ronaldo, while Khalil is like your average Joe playing some soccer on a sunny day.
"It's like I'm Ronaldo and he just plays football in the park with his friends."
Sporting analogies aside, Saki will certainly have to display some serious grappling credentials if he is to rise towards the summit of the light heavyweight division — work that he says is already well underway.
"My wrestling is getting sick. I'm really happy with my progress because I feel I understand the game. My jiu-jitsu is coming on very well too. My striking technique is even improving and I've been going in with some big guys. I will make him fight the way I want him to fight. This is my next step. I will make them all fight on my terms.
"What you saw in Japan, my kickboxing was maybe 35 percent. I didn't train much kickboxing ahead of the fight because I had to learn so many different things in such a short time. There was too much to do. Now, I understand the game more and the way I need to train. Now I'm making time for everything and in a smart way."
Comments
comments