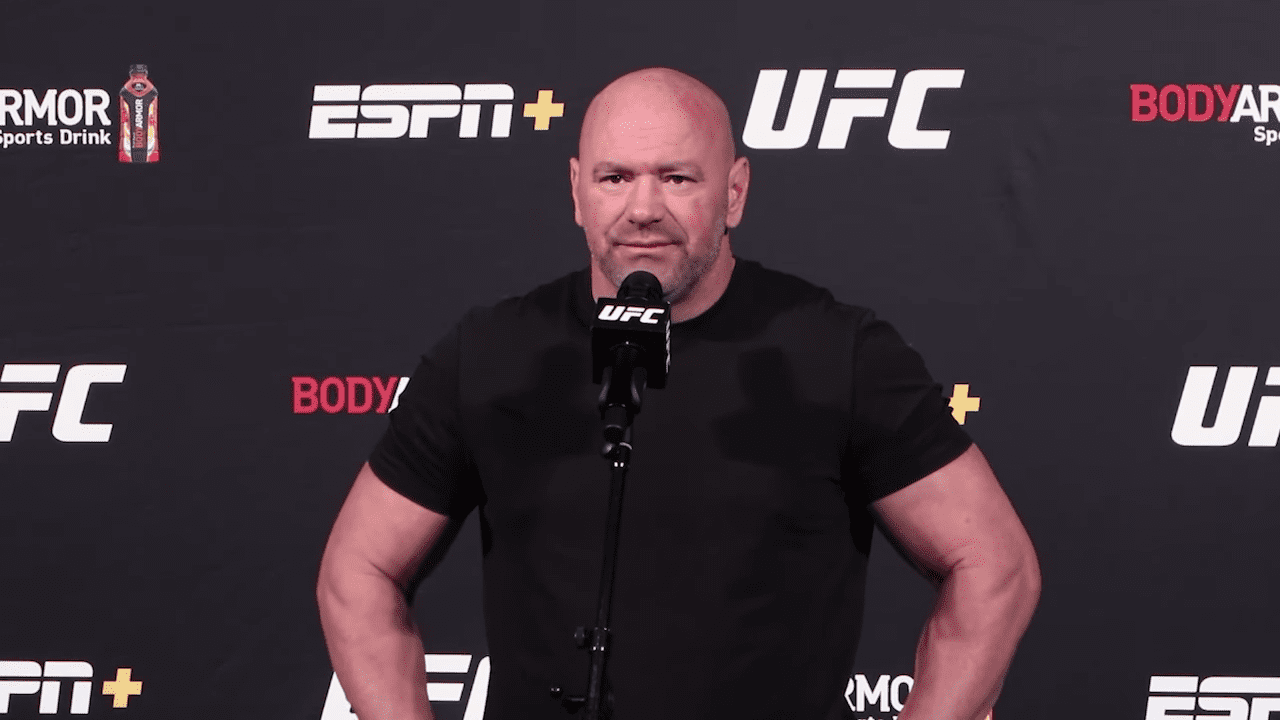 After more than two years of heated back-and-forths, it was Colby Covington who had the last laugh in his rivalry with Tyron Woodley.
Covington, the former interim welterweight champion, earned a fifth-round TKO victory against the former 170-pounds champion after Woodley verbally submitted in the final round after badly damaging a rib while attempting to manoeuvre his position on the ground.
Somewhat predictably, the notoriously brash Covington didn't hold back in his post-fight comments as he called for a rematch with champion Kamaru Usman and also hit out at Woodley with politically-motivated comments after Woodley had underlined his support for the 'Black Lives Matter' campaign during fight week, even referring to him as a "domestic terrorist sympathiser'.
For White though, this is all fair game.
"One of the things we've never done here in the UFC is stop people from expressing how they feel about certain things inside or outside the Octagon," White said to the media, including The Mac Life, in Las Vegas Saturday night.
"Even if it's me. If it's about me. Who's more about free speech than we are? We literally let our people do or say whatever it is they do. It's normal.
"Everything that happened this week, I f*cking saw it coming a hundred miles away. I could write the entire script for you, what would've happened at that press conference. You guys know it too. Plus, you heard everything already. You heard all the talk. These guys wanted to fight, they hate each other, the whole deal."
Check out the full video below:
–
Comments
comments