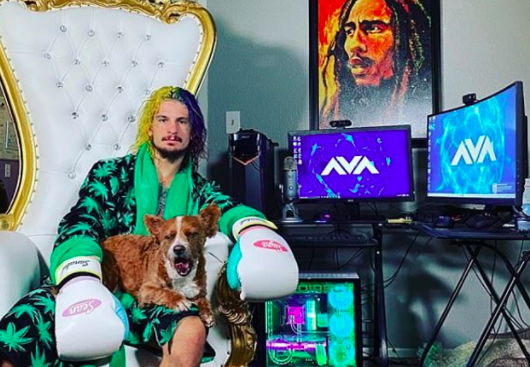 More than a few eyebrows were raised recently when the UFC announced that their pay-per-view pricing structure was being increased for the third year running — and you can add bantamweight contender Sean O'Malley to that list.
Viewers in the United States will now have to pay $74.99 to watch an event from the comfort of their living rooms — a price which is up $10 from the 2018 price point and a whopping $44.99 from the 2005 pricing. The timing of the increase has caused some debate, particularly as it comes at a point when the subject of fighter pay is a growing narrative in the sport.
One such dissenting voice is Sean O'Malley, the surging 135-pound star who says that the increasing prices will just lead to fans finding other ways to watch the events for free — something which, for obvious reasons, Dana White has angrily spoken out on in the past.
"What the hell are we doing here, Dana?" O'Malley stated on Suga Sunday Service video blog, via Bloody Elbow "It's just so easy to stream it illegally. Not talking from experience, but just saying to my friends.
"Whoever is in control of the legal streams and stuff at the UFC, or whatever, they need someone that's good enough at hacking to, right before the main event starts every single time, they just shut it. Right before the good stuff.
"Someone could do that. Someone smart enough probably could figure it out. They could have a hacking team."
O'Malley's statements come a year or so after White publicly dared illegal streamers to try and broadcast the UFC 257 event, saying that he had picked one streamer in particular to make an example of.
"We got him. We're watching this guy right now. All you have to do is turn it on on Saturday and we got you, f*cker. I can't wait. Turn it on on Saturday, streamers! And see what happens."
White later stated that the streamer in question opted to not show the event and that, to our knowledge at least, no action was taken.
Comments
comments