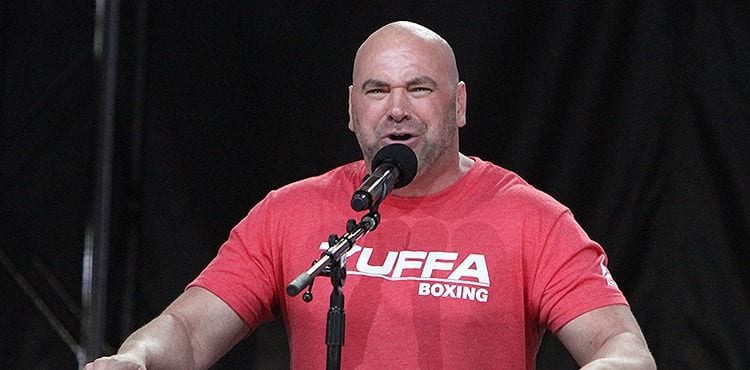 Dana White's long-promised move into boxing looks to be one step closer after the UFC president confirmed that he is set to make an announcement regarding his venture into the sport in the 'next couple of weeks'.
White's Zuffa Boxing concept has been common knowledge for much of the past couple of years, with the first announcements expected around this time last year. However, White has said that he ran into some specific delays in his plans and placed the idea on the back-burner — but has now announced that initial plans could be made public in early October.
"The world of boxing hasn't been able to do what I've been able to do [in MMA] over the last 20 years," White explained on the BT Sport Boxing Show. "If they can't do things when the world is normal, you can't expect them to do things when the world is crazy."
View this post on Instagram
White also confirmed that he made initial moves into the sport last year but says that he was amazed at how poorly the sport is being run by some of its major handlers, to the point that he says he was unsure if the sport was beyond repair.
"ep, I peaked under the hood a lot there for the last year," White said. "Looked at different things and I said, 'I don't know man, I don't know if this is fixable. Funny enough, since the pandemic I've been looking at other options too.
"And we'll probably have something to announce here soon. Yeah [it is in the world of boxing]. When it's time, I'll let you know, I'm not ready yet. But [it'll be] in the next couple of weeks."
White is currently in Abu Dhabi ahead of the UFC's latest five-week residency on 'Fight Island'.
Comments
comments