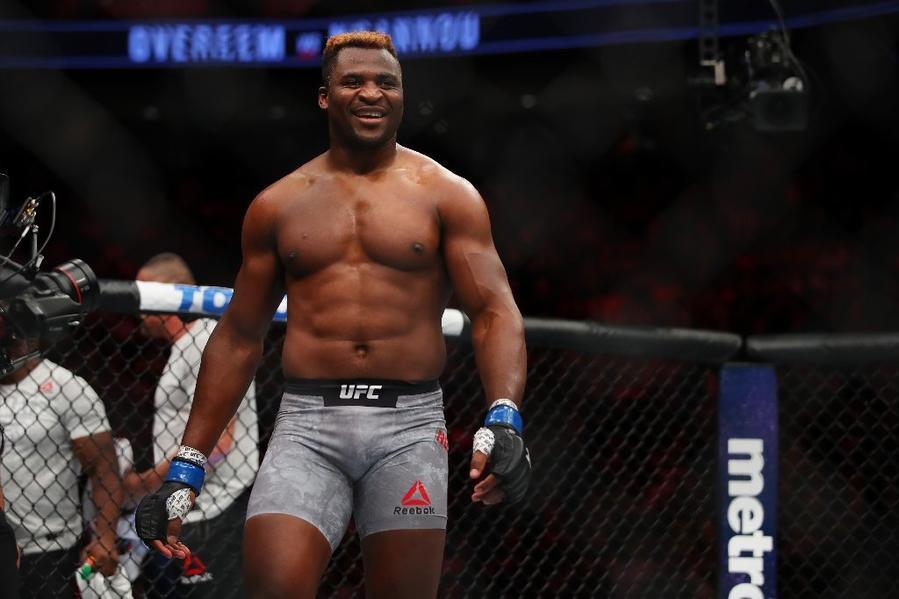 It was just over a year ago when Francis Ngannou was considered by some to be the most dangerous heavyweight fighter in mixed martial arts. 
The Cameroonian had laid waste to everyone he had faced through six UFC bouts — the last of which, against Alistair Overeem, delivered one of the division's most memorable knockouts ever. However, Ngannou's coronation to the summit of the division was thoroughly put on ice in his first world title bout against then-champ Stipe Miocic in late January of last year.
A gun-shy Ngannou was deconstructed through five rounds by Miocic in the UFC 220 headliner in what wound up being an unexpectedly one-sided fight. The hangover would continue into Ngannou's next bout, an odd one against Derrick Lewis where he threw barely more than 15 strikes throughout the entire fight.
Ngannou rebounded with a quick win against Curtis Blaydes in November and after that 45 seconds of action in China, Ngannou is back to make another assault on the division and aims to use former champion Cain Velasquez as a springboard.
The two big men will meet in the main event of UFC on ESPN 1 this weekend in Phoenix, Arizona. Coincidentally Velasquez also served as the headliner for the UFC's first 'big' event on Fox more than eight years ago.
And given that Ngannou was undone by Stipe Miocic's wrestling a year ago, he says he has doubled down his training to eradicate weaknesses from his game.
"I've been well prepared," Ngannou said to MMA Junkie. "You want me to tell you the gameplay? No. I think we are going to have the same Cain. He still has the experience. He stopped the fight his last fight, he ended up with a win, so he's still got his confidence."
Velasquez, meanwhile, will be competing in the UFC for the first time since a UFC 200 win against Travis Browne in July 2016.
Comments
comments