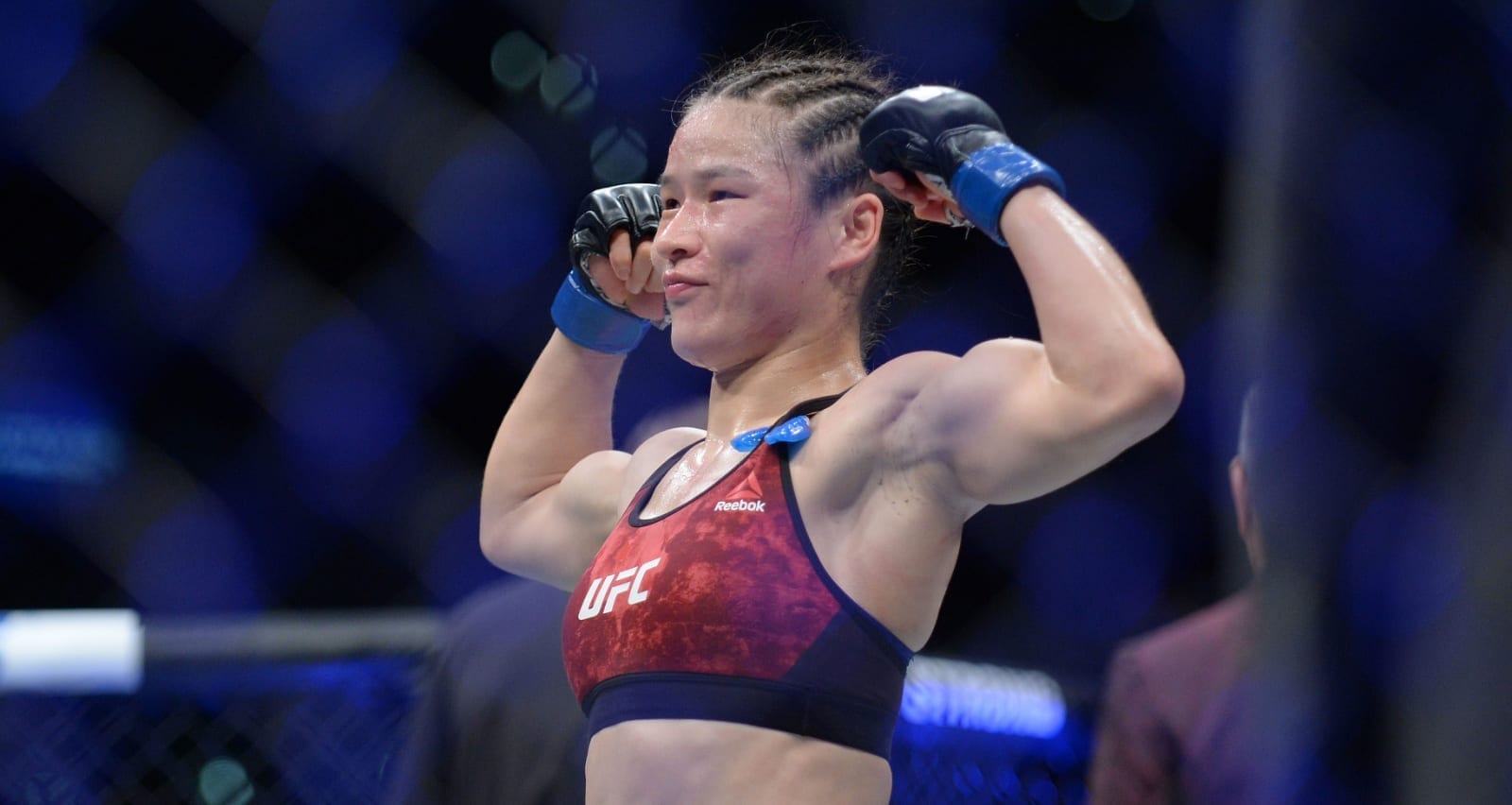 Weili Zhang carved out her own piece of UFC history in August when she beat Jessica Andrade in just 42 seconds to become the first Chinese-born champion in the organisation's history.
However, 20-1 fighter has been faced with some potential stumbling blocks as she embarks on her title reign after the 30-year-old was denied a visa to enter the United States — a situation which, if it continues, would hugely restrict the UFC's ability to promote the fighter in their stronghold market and force them to exclusively book Zhang to fight on cards outside the country.
"My American visa was refused again. I don't know why," Zhang wrote on Instagram. "Is it the wrong type of visa I should apply for? Or because I'm a single woman? Or is the visa officer in a bad mood at work today?
"I hope this can be resolved so I can visit and get to meet some of my new friends and fans in America. We are still working on it and hope to have good news in time for me to make the trip on Oct 15th."
All may not be lost. Per a report by MMA Junkie, United States Representative for Hawaii's 2nd district Tulsi Gabbard, who is also a contender for the Democratic nomination for president, became aware of Zhang's predicament and sent a message to the fighter saying she would attempt to help her get clearance to fly to the United States.
"Wow!" Zhang wrote in a further comment on the above Instagram post. "I just received news from my manager that miss @tulsigabbard contacted him to try and help us. Thank you thank you miss Tulsi."
MMA fighters in the UFC receive only 10-15% of revenues vs. ~50% in other sports. I would apply the Ali Act to MMA and allow fighters to unionize. Firing @LeslieSmith_GF when her opponent didn't make weight was clearly retaliatory. @danawhite should stop boasting about revenue.

— Andrew Yang🧢 (@AndrewYang) March 10, 2019
Interestingly, Gabbard isn't the sole Democratic presidential candidate to have included mixed martial arts in their platform as Andrew Yang has also indicated that he if he is elected president he will seek to have the Ali Act expanded into mixed martial arts, back a fighters union and compel MMA organisation to expand fighter pay.
Comments
comments