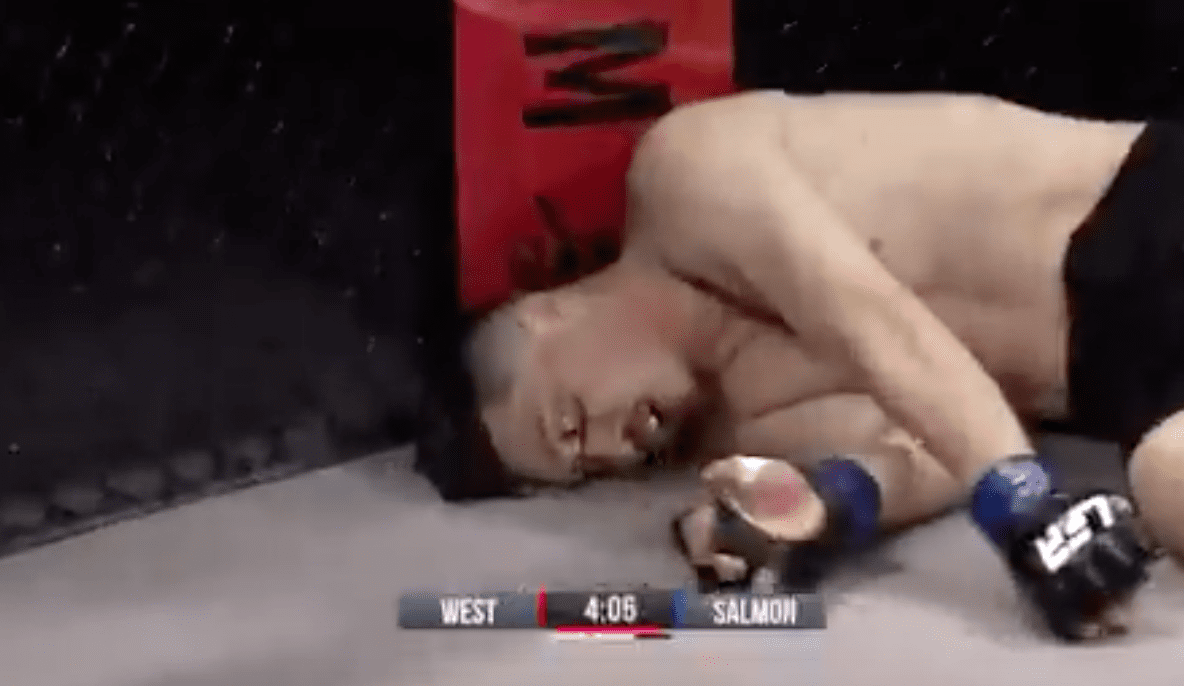 LFA fighter Shawn Watts might want to review the unified rules of mixed martial arts one more time after he was disqualified from a fight with Boston Salmon at Friday's LFA 84 card in South Dakota after launching a flagrantly illegal knee at the UFC veteran.
The incident came after Watts dropped Salmon with a hard right hand, only for him to follow up with a knee shot to the dazed fighter which landed while Salmon was still a 'downed opponent'. The MMA ruleset dictates that if a fighter's knee or hand is touching the canvas he is considered 'downed' and is safe from being targeted to the head with knees or kicks.
Check out the footage below:
Devastating illegal knee results in a DQ. #LFA84 pic.twitter.com/3e31byKzUV

— UFC FIGHT PASS (@UFCFightPass) July 11, 2020
Somewhat predictably, Watts was immediately disqualified from the bout and Salmon was subsequently awarded the victory — but odds are he won't remember very much about his seventh professional career victory.
Comments
comments