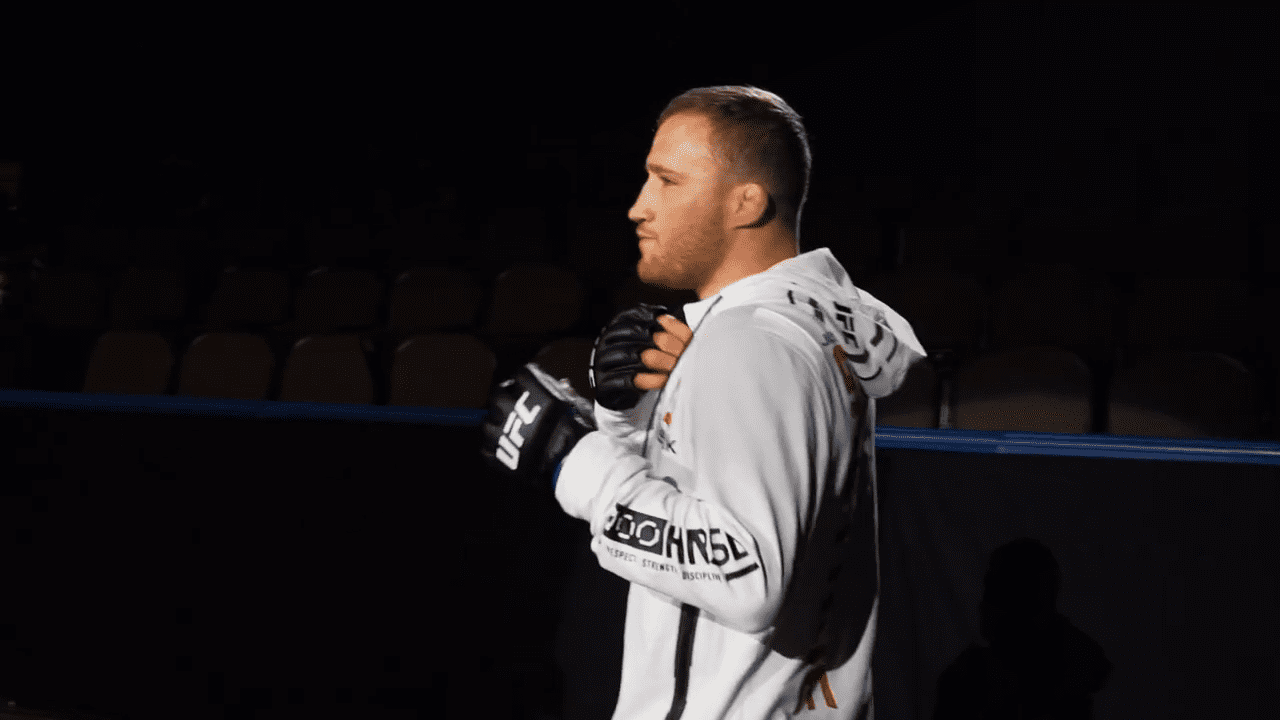 Trevor Wittman says that Justin Gaethje will dig into his box of tricks in this Saturday's UFC 254 main event against Khabib Nurmagomedov.
Gaethje, the NCAA Division I All-American wrestler, hasn't relied on that particular repertoire of skills since landing in the UFC more than three years ago. In fact, he has yet to even attempt a takedown in his UFC career to date — instead preferring to use his powerful striking and scything leg-kicks as his primary strategy.
But ahead of his first shot at the unified UFC lightweight title this weekend, his coach Trevor Wittman says that fight fans should be prepared to to see Gaethje's full box of tricks inside the cage on 'Fight Island' this weekend.
"I tailor my game plans throughout a career for a championship fight," Wittman explained to the media, including The Mac Life, in Abu Dhabi.
"We work on fundamentals from the beginning. One thing that I think that we were able to do very well was keep our most important weapon hidden and with Justin Gaethje, he's an extremely good wrestler and he's got a very unique style in wrestling.
"He hasn't had to use it. Again, it's very hard to go and game plan against someone's wrestling when they haven't showed it."
A lot has been made of Gaethje's wrestling prowess and how it will stack up against Khabib's but Wittman appears certain that Gaethje's head coach believes it could be the great equaliser when it comes to the fight.
"I always call wrestling the get out of jail card in the fight sport," he said. "Because I believe wrestling is the most dominant position controlling piece you can have.
"I feel good about [Justin's wrestling] but Khabib is the best at what he does," he added. "It's not like I'm going 'we're going to go out there and out wrestle him.' Again, that's just a little bonus of what we have. It's an opportunity to go out there and face the best and I do believe Khabib, I believe he's the best pound-for-pound [fighter].
"I've thought that for a long period of time. I mean there's other fighters that put on exciting fights and you can consider them best pound-for-pound and who they've faced and things like that.
"But it's patterns. Who's the most consistent? When it comes to being consistent, that's the key to being great. It's consistency. Khabib is that."
Comments
comments