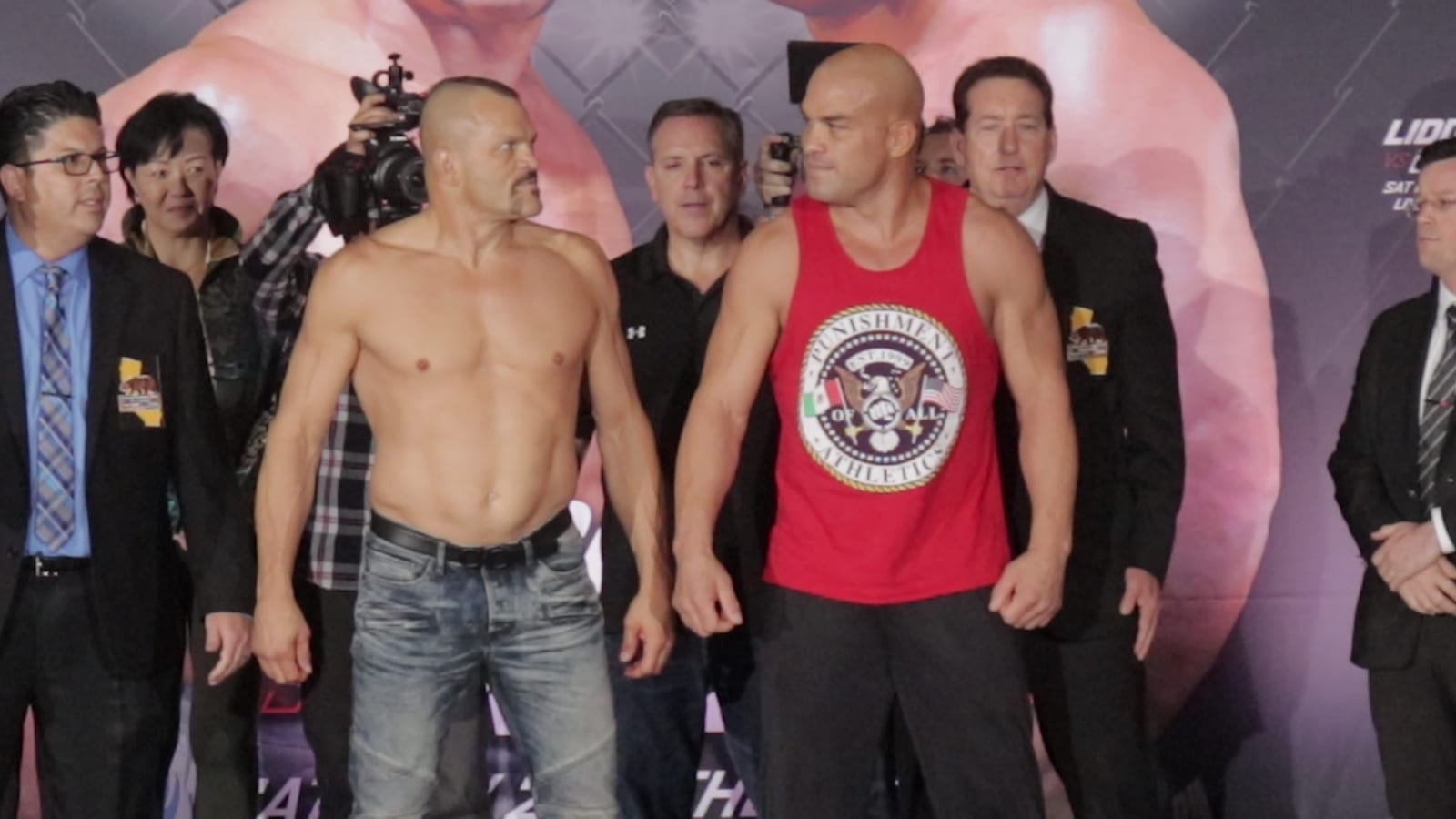 In the end, as many feared, Chuck Liddells mind was willing but his body was not.
Some 4,000 days after their last fight, Liddell met Tito Ortiz in Inglewood, California to finish off a trilogy of fights. In the lead up to the contest, training footage of Liddell had fans and pundits concerns as to whether or not the 48-year old had any business being in the cage.
In no uncertain terms, he had not.
Liddell looked exceptionally slow from the opening bell, throwing punches that had were never going to land on a moving target. While Ortiz didn't throw with any real aggression until the end of the round, once he did, Liddell was instantly hurt and a few solid connections put Liddell out cold on the canvas.
"I stopped him [Chuck]," Ortiz said in his post-fight interview. "I wanted this test. It just shows you're not taking 8 years off, coming back in my cage and trying to stop me. Hell no. … Chuck, thank you for taking this fight. You pushed me so hard for all of these years and you made me work hard. I appreciate you. You are a real champ."
And as for Liddell, as Ortiz asked him to continue fighting, the UFC Hall of Famer didn't make any bold statements on his future.
"I wouldn't have made this comeback if I didn't feel like I was in great shape," Liddell said. "I made a mistake. I got caught. I came to give my best show. There are no excuses. I wanted to give my best performance but I came short.
"I'm going to have to sit back and really think about what's next."
Comments
comments