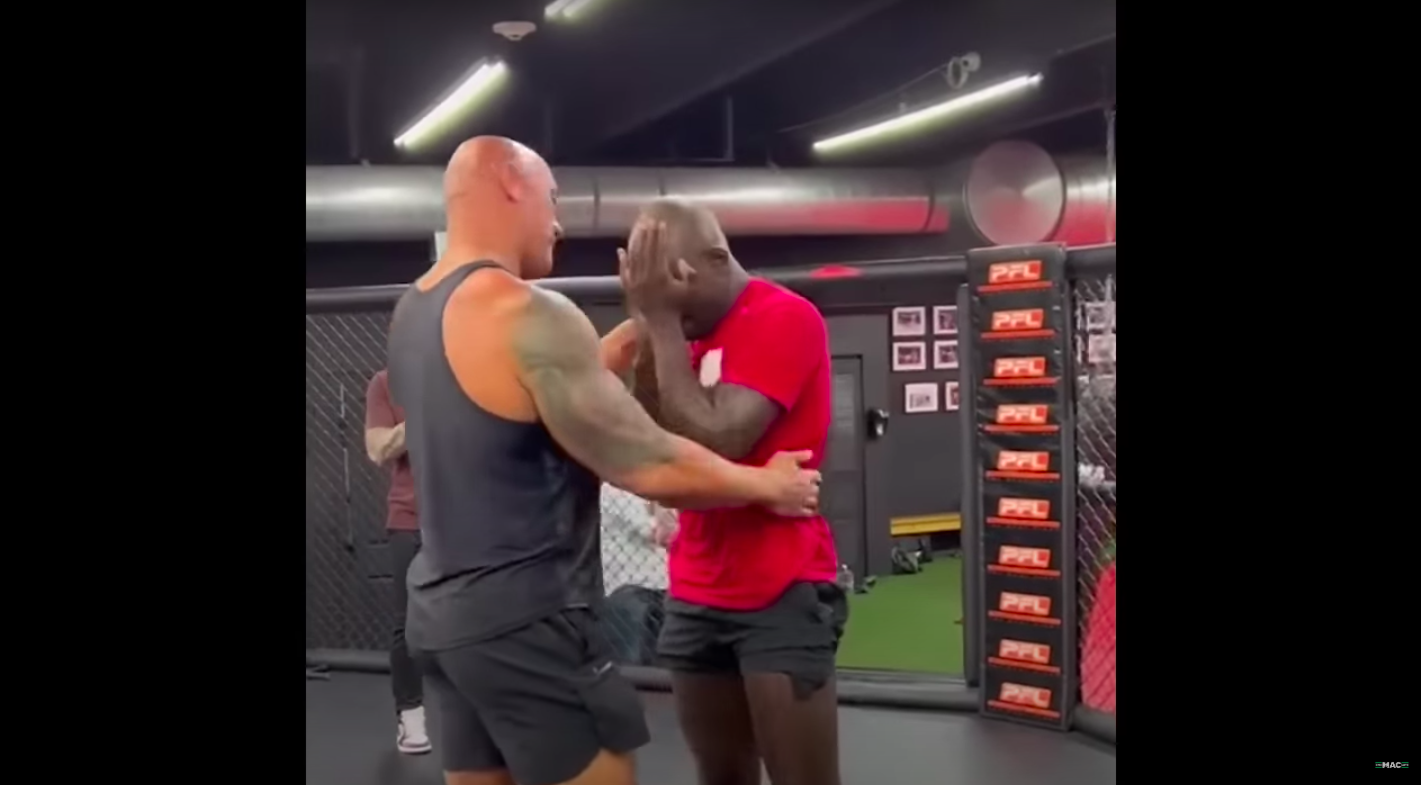 Zimbabwean-born UFC fighter Themba Gorimbo got quite the surprise recently. 
The African fighter, who scored his first UFC win in May with a decision victory against Takashi Sato — but more than his performance, it was his post-fight speech that made people sit up and take notice. Speaking after his debut win in the Octgaon, the 32-year-old Gorimbo said that he entered that fight with a little over $7 in his bank account.
And after getting his first major payday from the UFC, Gorimbo sent some of the proceeds of the fight back to his village to help source clean drinking water for people.
This is f'n crazy to see and brings back many emotions and memories.
$7.49 in this fighter's bank account.
I once had $7 bucks too. I've been there on that grind.
Got your back, brother. I'll help.
You got this. I'll be in touch @TheAnswerMMA #hardestworkersintheroom https://t.co/C2gn1j7OQF

— Dwayne Johnson (@TheRock) June 10, 2023
This caught the attention of several figures within mixed martial arts, many of whom offered to help  but it also caught the eye of WWE icon Dwayne 'The Rock' Johnson — who famously also just had $7 to his name after being cut from the Canadian Football League (CFL), a move which would later lead to him igniting his professional wrestling career and eventually take Hollywood by storm by becoming the one of the silver screen's most dependable action stars.
And The Rock — who even named his production company 'Seven Bucks' — went one step further than offering advice online, he flew into Miami to surprise Gorimbo in person.
"We've never met but I had to fly to Miami to look this man in the eyes, hug him and shake his hand. I've been moved & motivated by his story," Johnson wrote on Twitter afterwards. "He recently won his first fight in the UFC. He had seven bucks in his bank account when he won. He sleeps on a couch in the gym. After the fight, he sold his fight gear (trunks & gloves) on line and made $7,000.
"Instead of using the money to find a place to live, he built a bush pump so his village back in Zimbabwe can have clean water. He never asked me for anything, but I just wanted to help the guy out. $7 Bucks ya know. And I felt the MANA and emotion in every hug.
"Very good and very special day," he concluded.
Comments
comments