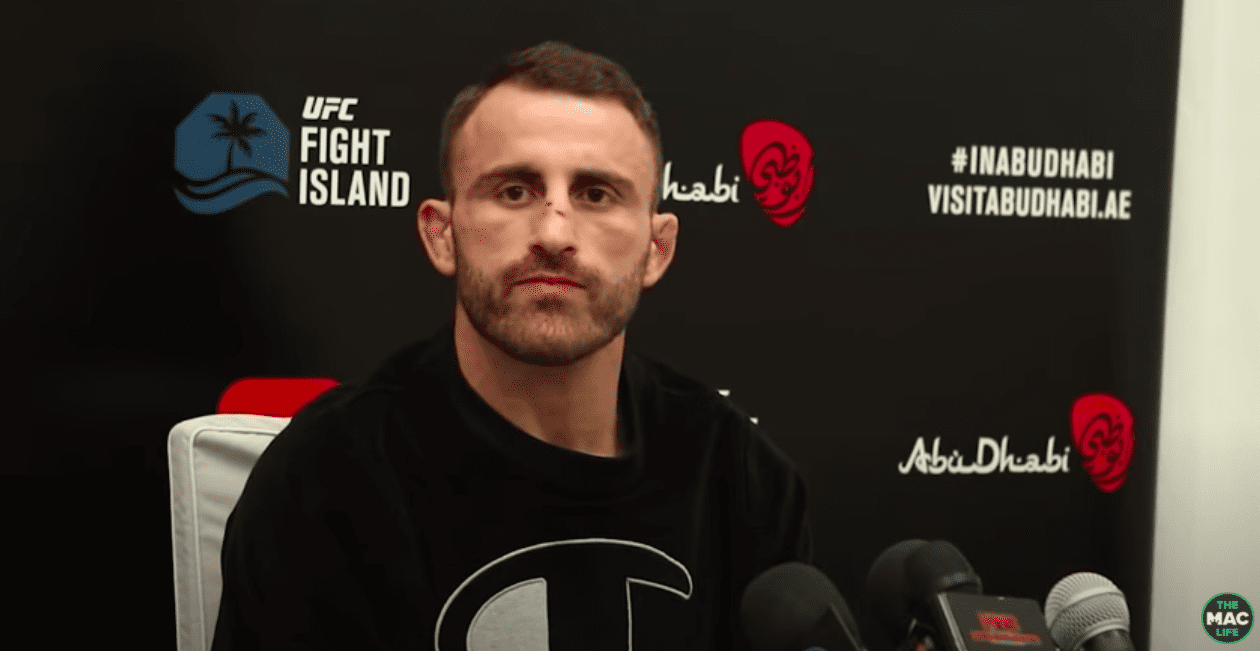 There haven't been many more amiable world title matchups in UFC history than what we get a second offering of this weekend, when Max Holloway challenges Alexander Volkanovski in an attempt to regain the promotion's 145-pound strap he lost late last year.
The world's two standout featherweights will once again tangle this weekend as one of three world title fights to take place on 'Fight Island', but Volkanovski has confessed that he was surprised by some of Holloway's comments leading up to the fight. The Hawaiian has suggested that Volkanovski was a 'point fighter' in their first contest — something which Volkanovski says took him by surprise.
"Look, I don't know if he's playing the game and he's just trying to get people to believe the sh*t he's saying, I don't know what it is," Volkanovski said to reporters, including The Mac Life, in Abu Dhabi. "I'm not letting it get to me. It seems like it's getting to him. It seems like he's salty and he's being a bit of a sore loser, but I guess losing is tough and maybe that's why he's acting like that. He's saying some crazy things."
"There's something different about the way he is," Volkanovski continued. "I don't know what it is. Again, I don't hate the guy. I've got respect for the guy and you can see clearly after my fight I was saying he was a great champion and I want to be a great champion too. That's how I know Max Holloway.
"To see him say these things and act the way he's acting, it just doesn't suit him. It's not how he should be going about it. I don't know why he's taking it that way. I'm blown away by it, but at the same time it makes me want to put a bit more of a beating on him as well, so again, I can use this as fuel. He's saying the wrong things and — whatever, it is odd.
"I don't know where he's going with all these weird narratives, like, 'the leg kicks weren't working,' he was saying that the commentary was biased for me. It was crazy, acting like I'm a karate point-puncher when he's known for his volume punching, pitter-patter. You had the commentary talking about how I'm looking to throw power shots to finish the fight. Am I going to be able to keep this pace up and keep this power up, am I going to gas because I'm throwing everything into my punches. You know what I mean? It's just crazy where he's going with everything."
Volkanovski also addressed reports that Holloway prepared for the title bout via Zoom calls with his coaches, and didn't take part in contact training so as to keep safe from the ongoing Covid-19 pandemic — but the Aussie isn't buying this.
"I hope he had a full camp because I did beat him on his best day and I believe I'll do that this camp too," Volkanovski said. "If he is under-prepared, I truly do believe I'll be putting a beating on him. That's just the truth. I'm not being disrespectful, but if you come into this fight under-prepared, you're going to make that night very hard for you."

Comments
comments