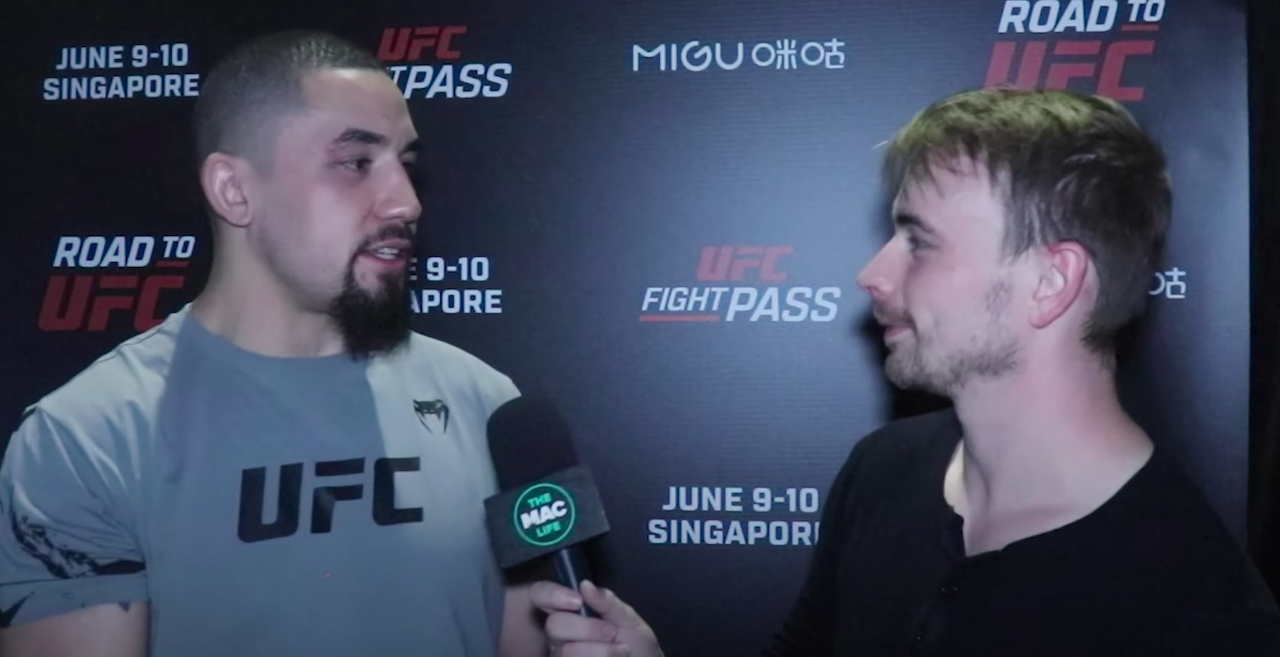 Robert Whittaker still has business at 185-pounds.
The former UFC middleweight champion now owns two defeats to current titleholder Israel Adesanya but fights later this year in the UFC's debut in Paris, France in a bid to re-establish his credentials in the division, and has he told TheMacLife in Singapore, his fight against Marvin Vettori will be a stern test.
"As a fighter he's just tough as nails," said Whittaker.  "He'll go out on his shield, he's got a well-rounded skillset and he wins a lot. You've got to give him that respect — and I do. That's why I had to push the fight back, because I couldn't give him a full camp. Now I have a full camp so he's going to get the best of me."
But Whittaker's goals are clear: a trilogy fight with the Adesanya, who remains the only fighter in the past eight years to have defeated him.
"I want to get back as Israel," he said. "I want that third fight, especially the way that second fight went. I want that fight with him… Mate, I'm good at middleweight. I think I will test the waters at 205 one day [but] I'm going to give it one last dig, give it one last run at him. I think the best is still to come.
"I'll get that fight. It's just a matter of when."
Adesanya has his own test fast approaching when he takes on Jared Cannonier in the UFC 276 main event, and having spent considerable time in the cage with both men, Whittaker says that Cannonier has a very good shot at dethroning the champion — so long as he sticks to a coherent strategy.
"That's a tricky fight because Cannonier can do it but I think Israel is going to put him through his paces," Whittaker explained. "He's great at controlling the distance and the space and using his reach to his best advantage. Cannonier can definitely do it but he may have to come in differently than he has been in his last couple of fights."
Comments
comments