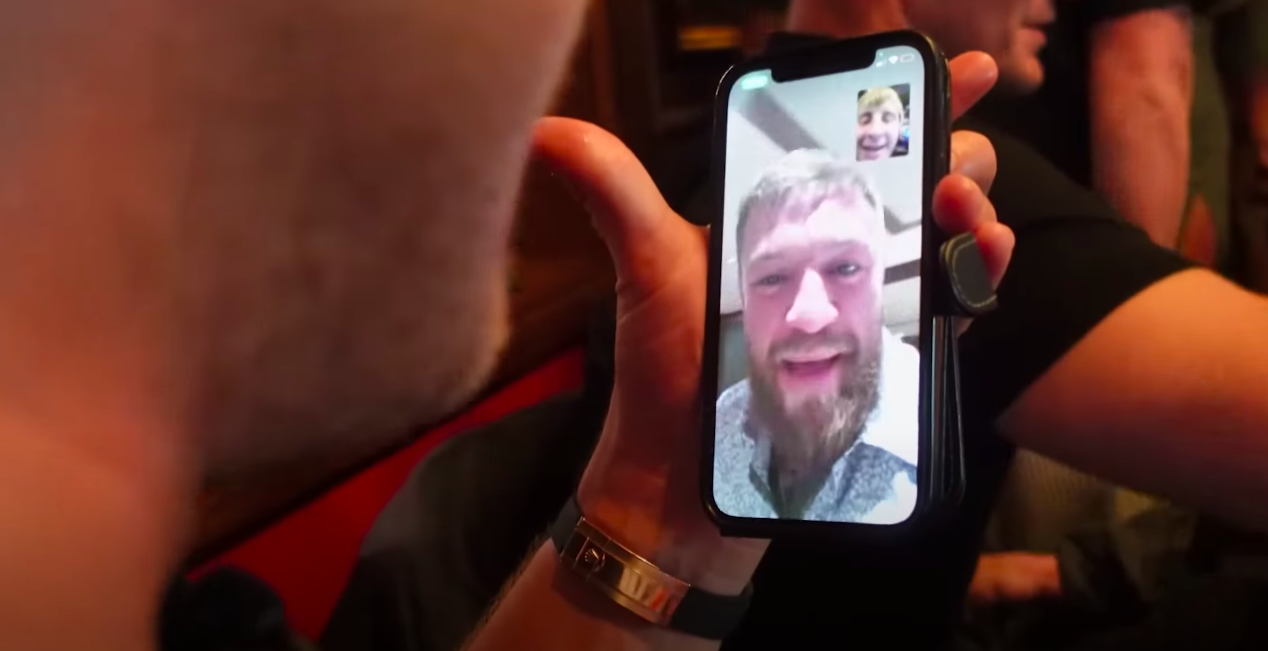 It's probably fair to say that Paddy Pimblett is a decent judge of what makes a good burger or a steak — and the rising UFC contender put the kitchen staff at Conor McGregor's Black Forge Inn in Dublin through their paces during a recent visit to the establishment by ordering practically everything on the menu.
Pimblett, 3-0 in the UFC since making his debut for the organisation last year, has risen to prominence in the promotion's lightweight field but has also become a bona-fide star outside of it, featuring on a range of podcasts and television specials in recent months. He also maintains a popular YouTube channel on which he occasionally details his extreme fondness for good grub.
So with that in mind, what better place to visit while in Dublin than one of the city's most popular establishments, the Black Forge Inn in Crumlin — and both he and Molly McCann were welcomed to the bar with a video call from the man himself.
And as for Pimblett's appraisal of the menu? He awarded the steak a very respectable 9.6 out of 10 and the burger was a 9.1, also out of 10.
"Everything you see here in this pub, it's all Conor McGregor's vision," says bar manager Liam. "Conor bought his local pub — what a story. And now we have Molly and Paddy here. It's a dream come true for all the staff to be that close to superstars.
"46 years ago we called the pub the Black Forge Inn," he added. "I sold the pub to Conor two years ago. Conor bought me a Rolex watch. Thanks, Conor! That's the man he is. Conor McGregor, we love you!"
You can learn more about the Black Forge Inn and look over its extensive food menu at this link.
Comments
comments